Hey all you goth dolls out there! Ghani has made new dresses for the Lucky Boards at +++Blue Blood+++ and you know there are a gazillion lucky boards there - all on short timers. So your chances of scoring all of these dresses in a minimum of time is excellent. Take a look at the new Mirna dresses.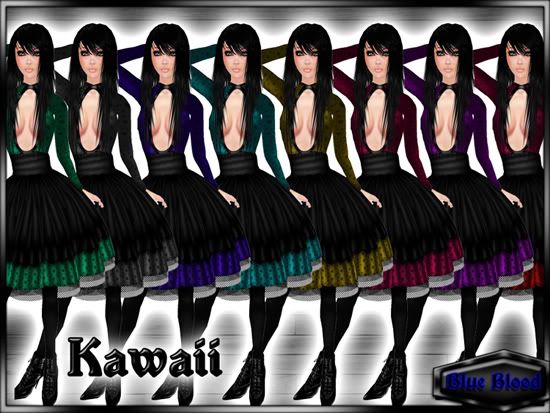 Mirna features a deep, plunging neckline and comes in 8 beautiful, rich goth colors - and they're totally free. What more could you want? Get them
here
at the new location of +++Blue Blood+++.
Credits: