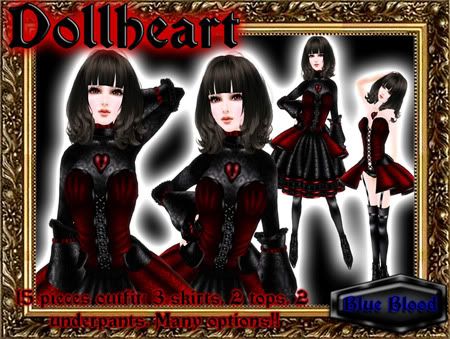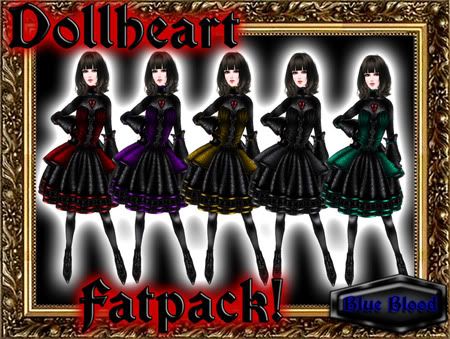 Well, Ghanima did it again, another gorgeous outfit! This one come with three skirt options, 2 top options, and 2 underwear options and the little heart can be worn by itself as a tattoo! Can that get any better? *points to below*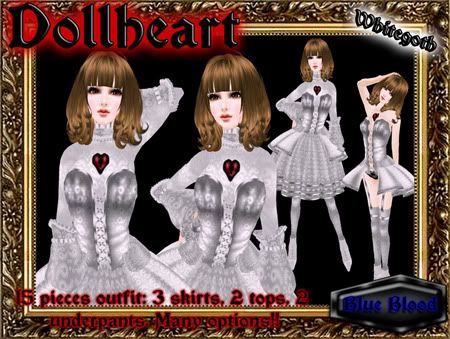 It can get better! Because from now on
+++Blue Blood+++
outfits will be available in White! When Ghanima showed this dress to me I was floored, it's absolutely stunning! I have been hoping that she would one day do something in white and she's finally done it! As with all her outfits the textures are completely hand drawn, shaded and designed. I can't wait to see more! They are gorgeous!
You can find both of these outfits at the
+++Blue Blood+++
Main Store. And don't forget if you're a group member you get 50% off the fatpack as well as the group only colours which for these outfits are Black and WhiteGoth Green!
+++Blue Blood+++
Group Section
+++Blue Blood+++
Main Store
Credits:
Hair:
YumYum
Boots:
Bax
Poses:
Oracul