First off I'd like to apologize for taking so long to post! I came down with a stomach virus and my brain has turned to goo. Anywho, here are the latest releases from
+++Blue Blood+++
!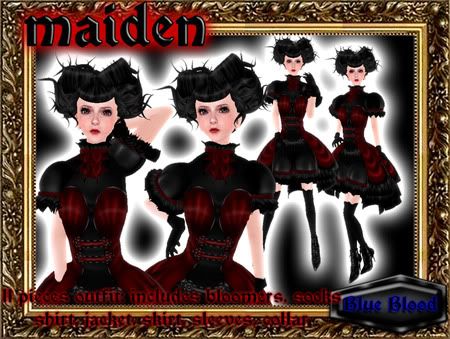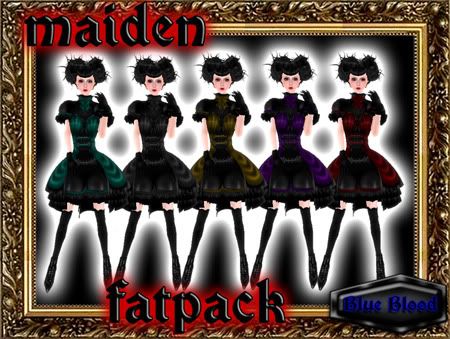 Up first we've got an outfit called Maiden, it's stylish, sexy and very original. This outfit is perfect for anyone who wants a different but stylish look in their SL Wardrobe, the bloomers are fantastic, the coat is adorable and the thigh high stockings are sexy. It's got a Lolita style with hints of Victorian flare. Fantastic!
Bronx Elf, I love it! I have been secretly wishing that Ghani would make some kind of Lolita-ish silk set...and she did! What I like most about this outfit though is the way she did the skirt, it's not something I've not seen on most outfits like this around SL. Also, the way she did the bodice really gives the outfit that Lolita flare that I love so much. It comes in 5 beautiful colours, two skirt options, arm bands and garter belt stockings. So, very sexy.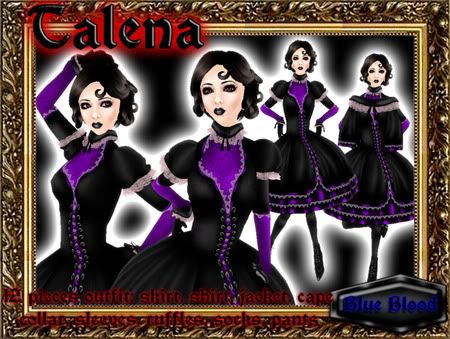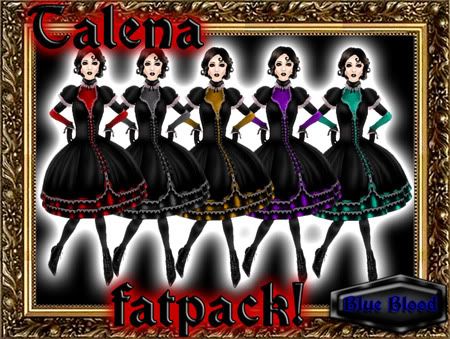 Last but certainly not least, we have Talena, this is another personal favourite of mine. I love the dress design, so feminine, sexy, classy and perfect for this fall! The textures and attachments are all hand made with close attention to detail. The colours are rich and the dress design is perfect for a night on the town. A must for any woman's wardrobe this season.
And don't forget, group members get 50% off of fatpacks at the
+++Blue Blood+++ Main Store
! Be sure you are wearing your group tag, the fat packs along with the group only colours can be found in the
group section
of the
Main Store
. (
Group colours listed below
)
Maiden-
Skin:
My Ugly Dorothy
Hair:
Stringer Mausoleum
Shoes:
Bax
Group colour: Black
BronxElf-
Skin:
Trap
Hair:
Deviant Kitties
Shoes:
Bax
Group Colour:Black
Talena-
Skin:
Nomine
Hair:
Curio
Shoes:
Bax
Group Colour: Black