Blue Blood
just released the Goth Dolly set of dresses. They are a lovely hand drawn shiny-like-vinyl dresses with a gothic lolita touch.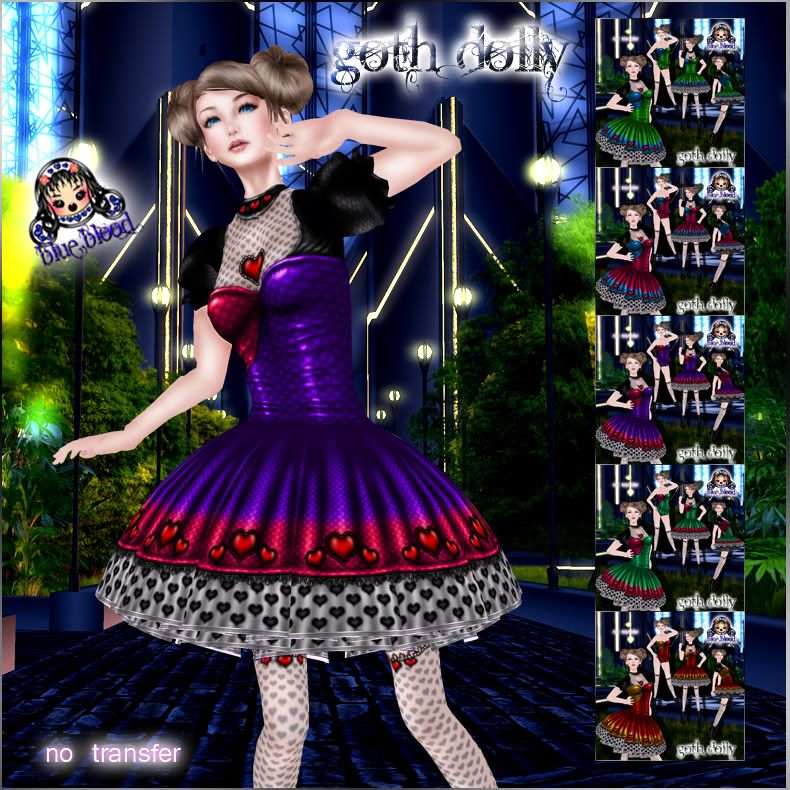 They include 2 skirts, 2 tops plus all clothing layers on all possible layers for you to match them any way you like.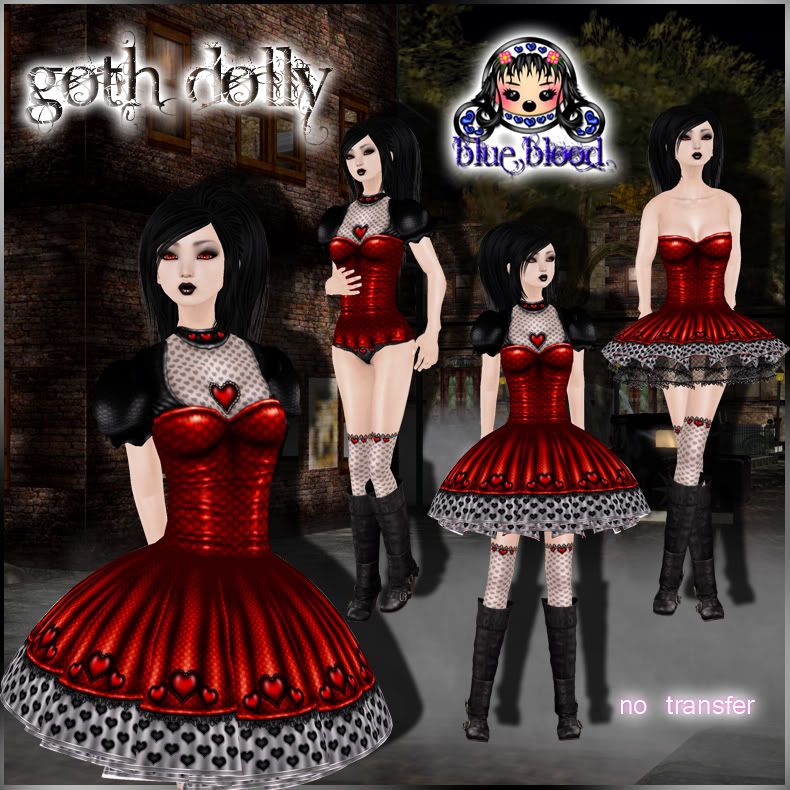 you can get them either in solid or combined colors... super adorable!!!
Find them at
Blue Blood Mainstore

Credits...
For Solid Dresses:
Dress by
Blue Blood
Hair by Magika
Skin by Curio
Pose by Oracul
Boots by Mon Tissu
For Combined Colors Dresses:
Dress by
Blue Blood
Hair by Mikan
Skin by Rosy Mood
Pose by Dare
Boots by Bax