Hello, my goth darlings, Ghani has released a lovely new frock for us. Actually, she released it last night, but she had some internet worries and was only now able to send me the posters. Anyway, the new dress is Lorna, a very sexy dress covered in flames of varying hues and shapes. Look at that sexy dip in the bodice!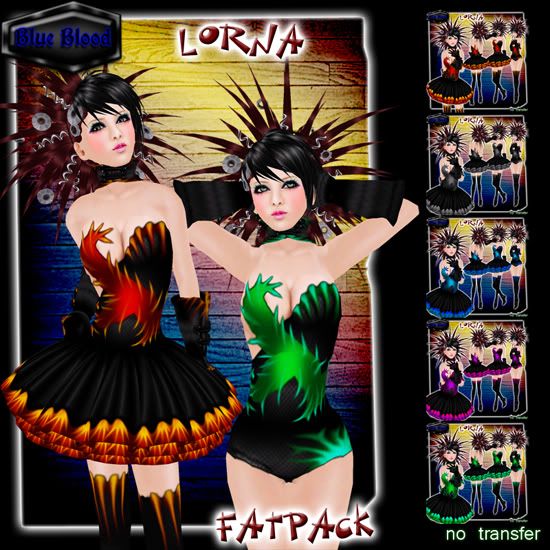 Lorna Fatpack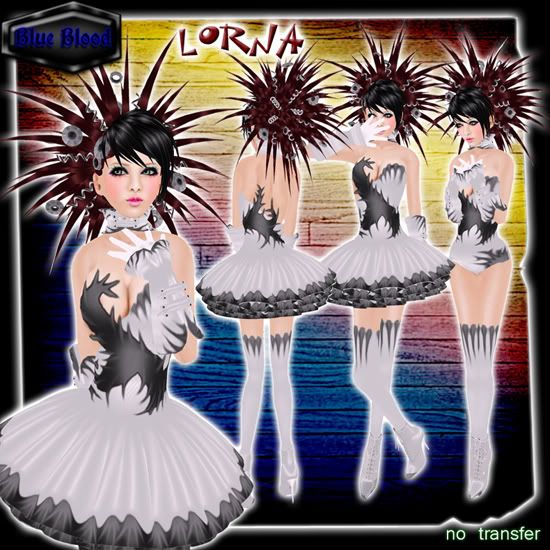 Lorna Whitegoth Gray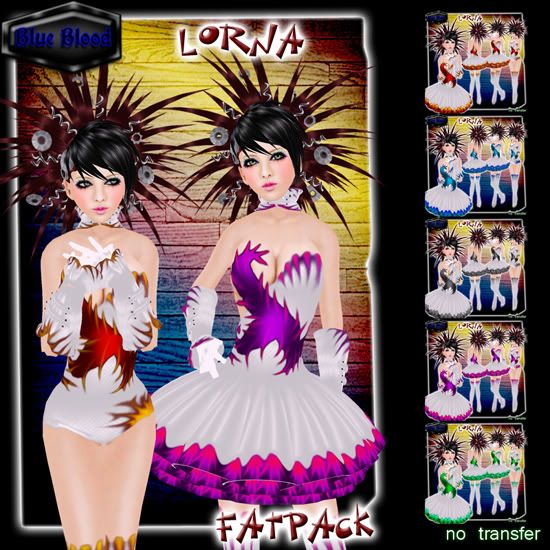 Lorna Whitegoth Fatpack
As you can see, Ghani has finished the layers such that you can wear the outfit without the skirt as a sexy bodysuit. Just look at that edge there on the white bodysuit - she even remembered to put that little shadow to show a hem. She's such a perfectionist! The collar and bracers are sculpted and everything has been hand drawn and painted with great attention to detail.
As always, fatpacks are 50% off for group members, and group members can also buy special colors singly that are only available to the public in the fatpacks. The group colors this time are the Darkgoth Black and the Whitegoth Gray - those are my favorites, too! Oh, and stay tuned for Blue Blood's releases for the Wear Gray event - coming soon!
Credits: