Ghani's latest release takes her back to her EGL (Elegant Gothic Lolita) roots for which +++Blue Blood+++ was first famous. Inima is a beautiful dress with embroidered elements (especially the gothic heart and thorns motif) and a variety of hand-drawn and painted fabrics.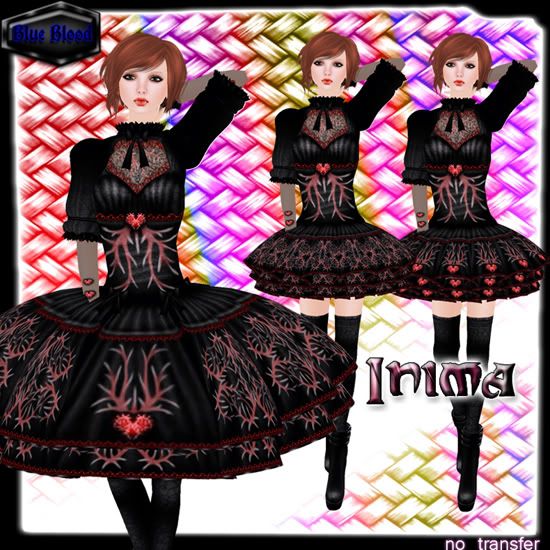 Above is the red version. As you can see, Inima comes with *three* skirt options - the full lolita skirt, and two shorter skirts with different patterns. You can never complain that you don't get your money's worth from Blue Blood! Here are the other dark goth colors - purple, ocre, and teal.
The group only colors of Inima are the dark goth and white goth black versions. If you want these, you must either join the Blue Blood inworld VIP group, or you can buy the fatpacks, which will include the group only colors. Group members also get a 50% discount on the fatpacks.

Credits: