It's new release time at Blue Blood! Lisbeth is really three outfits in one, but you already knew that it's a hallmark of Blue Blood to give you a plethora of options in each outfit. Lisbeth comes with a lovely short skirt, and the system pieces are all fully finished so that you can wear them alone without the skirt. Lisbeth can be a dress, a bodysuit, or lingerie - your choice! Lisbeth comes in the usual lovely Blue Blood jewel tones in both dark goth and white goth colors.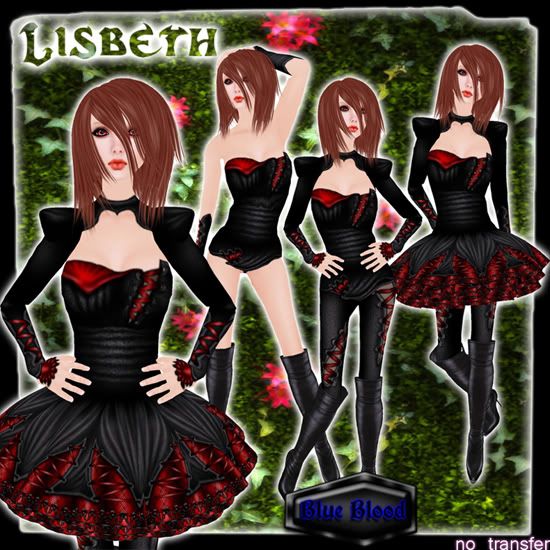 Did you notice the gorgeous textures Ghani has made for these skirts? You could fall into that fabric - it's so deep! (I mean the "fabric" has incredible depth of detail!) I know that she spent *days* making Lisbeth to her usual level of perfection!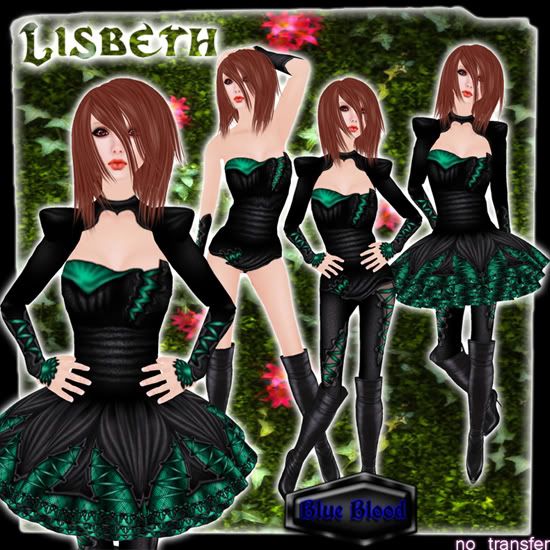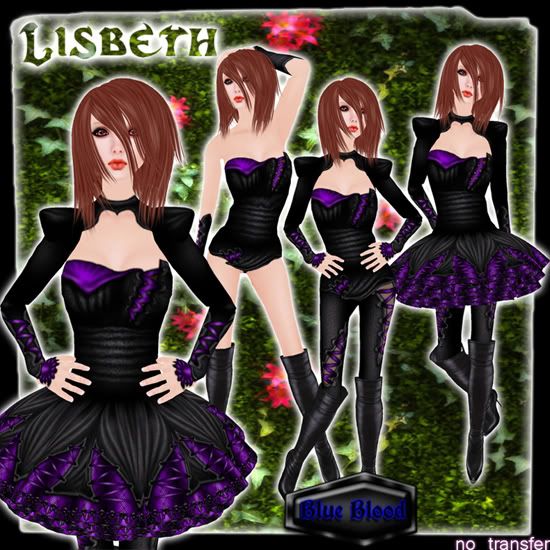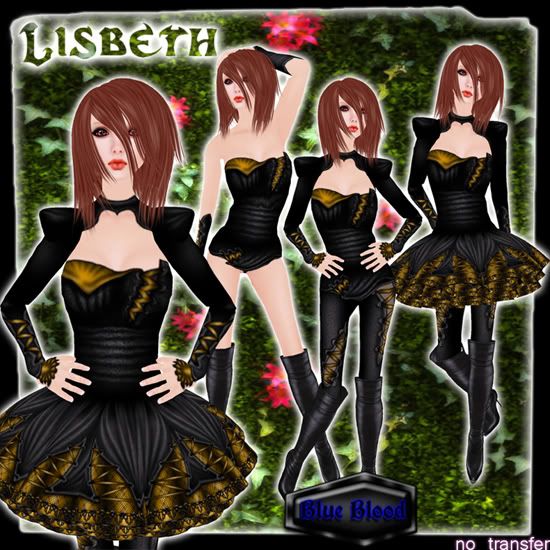 Here's the group only color - the dark goth black.
And here's the group only color - the white goth black.