Today's new release is another sexy, so sexy, outfit in the gothic/fantasy category. HalfLing is a seductive ensemble that bares just enough flesh to be interesting, but not enough to get you banned from your favorite sim. ;)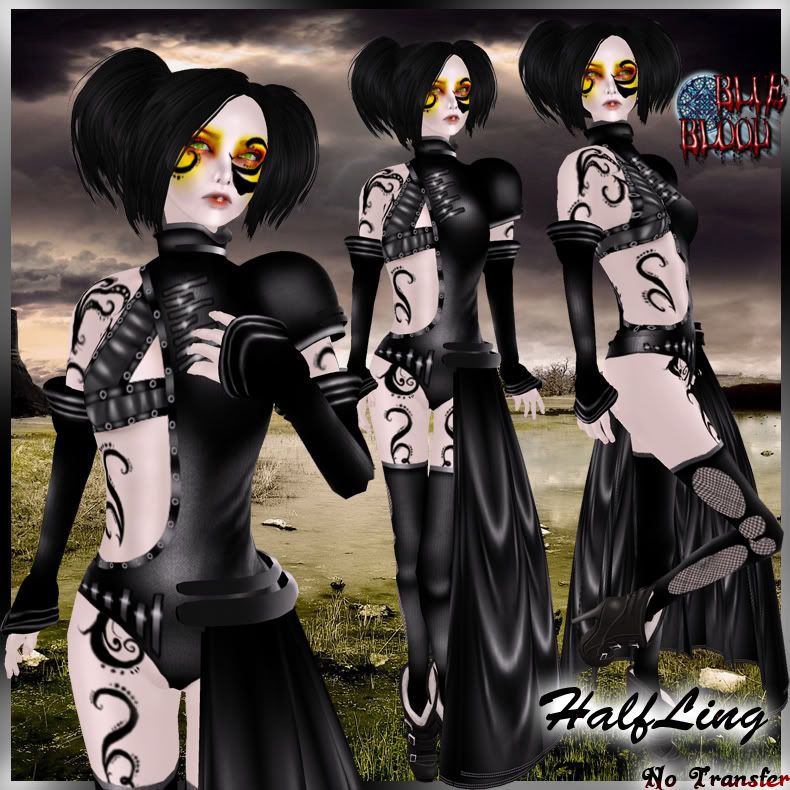 The gorgeous skin and tattoos Ghani is wearing here are available as a separate purchase from Matrioska Doll Skins, the skin annex of +++Blue Blood+++. I think the tattoos complement HalfLing just perfectly!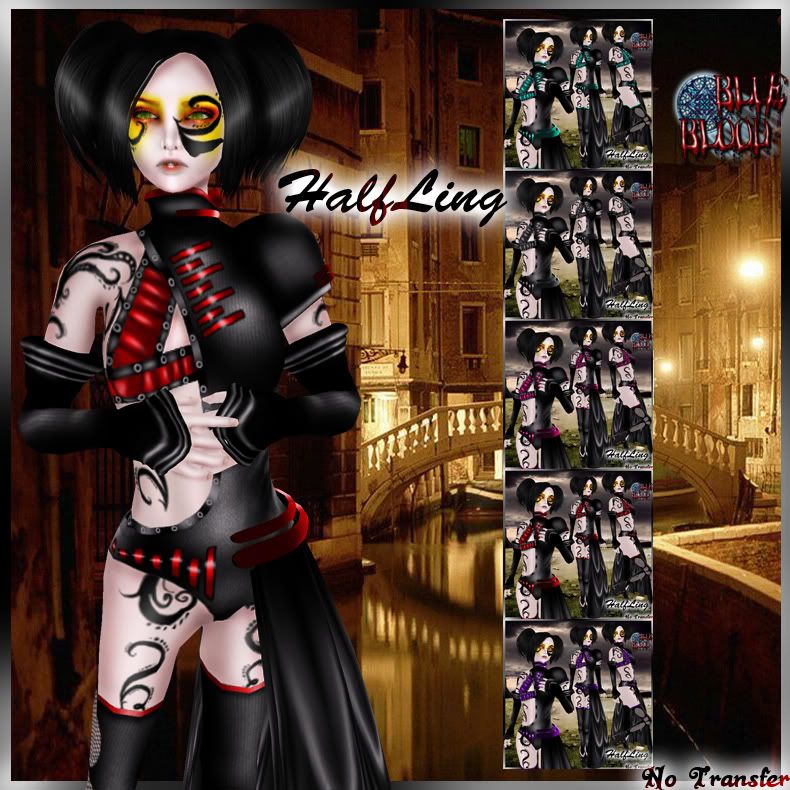 HalfLing is available in five beautiful colors - teal, purple, red, pink, and black. You can be sure that the workmanship is impeccable and that all textures and sculpts have been hand-made by Ghani. Ready to get your sexy on? Here's your limo!
Credits
:
Outfits by
+++Blue Blood+++
Skin and Tattoo by
Matrioska
Shoes by Dirty Lynx
Hair by Magika