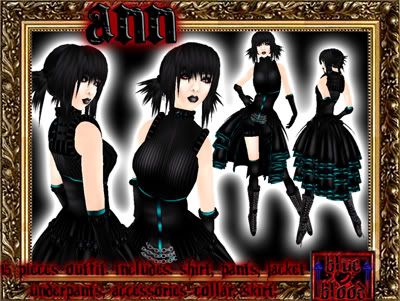 Ann in Teal.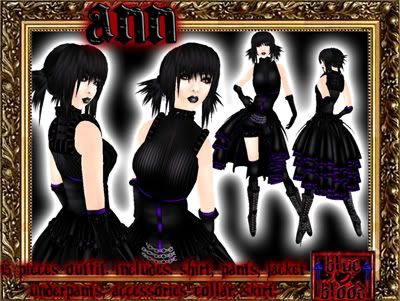 Ann in Puuurple.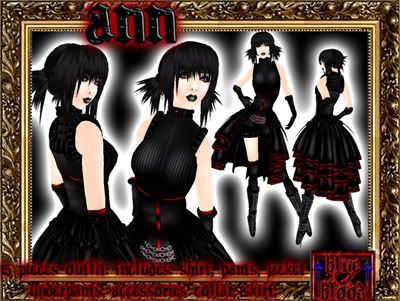 Ann in Red. Hot!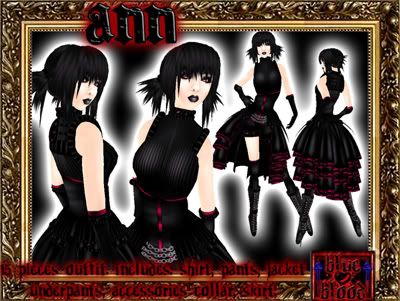 Ann in Pink.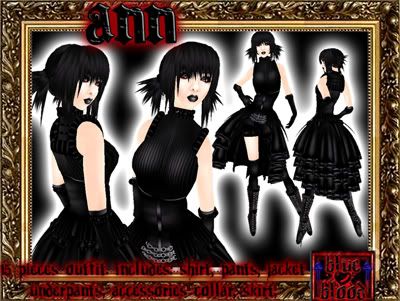 Ann in Black. Group only colour!
Sorry for the late post! My main computer had to be sent off to get fixed and I am on one that is super slow, so I apologize for the late post on the new release.
Any-who! So there is a new addition to the store this week, an outfit called Ann, which was created with her dear friend Ann Otoole in mind. The outfit comes in 5 yummy colours and plenty of detail. The texturing for this particular outfit really popped out at me, I really like how the stripes stop just below the bust line and yet still somewhat flow into the rest of the corset type waist, I think it gives it a more tailored, form fitting look. Another part that I love are the shorts prim attachments! I love it because you can wear the outfit with the skirt or without! I do adore the skirt though, I've always liked the open front skirts, something about them just makes a woman look more empowered. And if I do say so myself, the outfit just wouldn't feel complete without the gloves or the stockings, I absolutely love the length of them. Very sexy. This outfit is absolutely gorgeous and a must have for any woman on the grid.
As usual, the fat pack can be found for 50% off in the group area of the
+++Blue Blood+++
main store which includes the black coloured outfit which is a group exclusive colour! They are absolutely beautiful!
Credits!
Skin:
Nomine

Boots:
Dilly Dolls

Hair:
*HOM* House of Munster
Poses:
Leafy