Ghani now has a Picks Reward gift - a gorgeous black and white dress - the first of more to come, I'm told. (*jumps up and down excitedly over black and white Blue Blood dresses!*). Remember to come to the new(ish) main store and add Blue Blood to your picks. Wait 24 hours (give or take a few depending on the stability of SL at the moment) and return to grab your free dress. It's just that simple.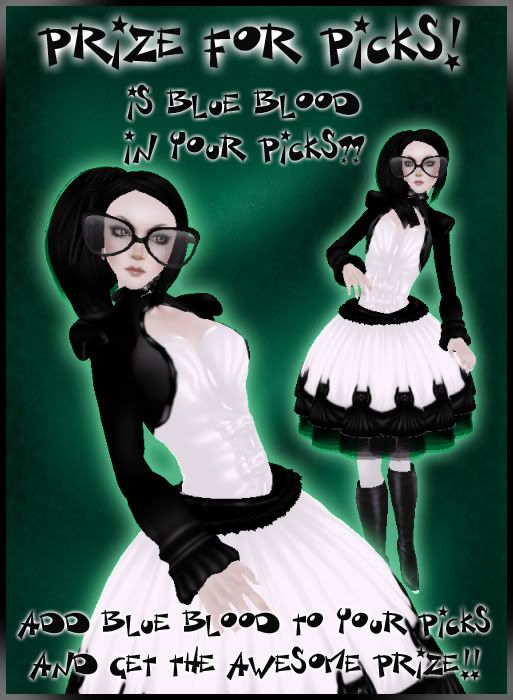 So, a new free Blue Blood dress. That's awesome, right? But that's not all!! Oh, no, Ghani has also set up a Click Wars prize game in the main store.
How does it work? Ghani set 50 rounds of ten minutes, each round lasting 15 minutes. You just have to click on the board. The person who clicks on it the most by the end of the round gets the outfit. For now there are 50 rounds only, and I am not sure whether Ghani will add more rounds in the future... so this basically means the outfit will be exremely limited edition... so... what are you waiting for?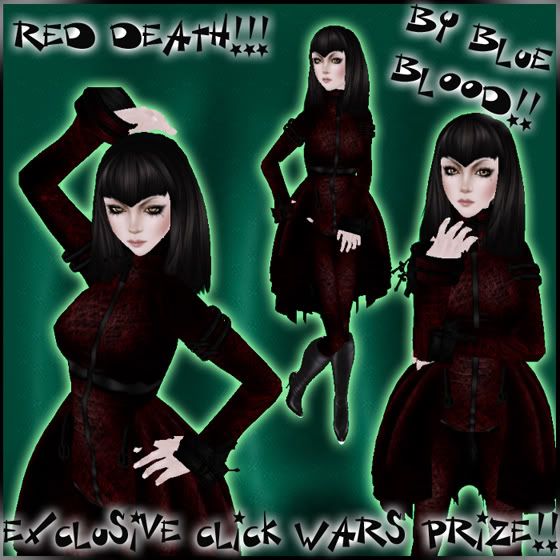 And stay tuned for more new releases tomorrow!! Ghani is in creative overdrive, Blue Blooders!
Credits: