This week Blue Blood brings you "Calendula" a dreamy gothic outfit made of top quality hand drawn textures and custom sculpts. You can wear it with the skirt or even without it for a fun sexy night out. The sculpts give it a unique style... definitely for unique women. The outfit comes in a variety of colors both in dark and white goth options.
Here are some pictures for you: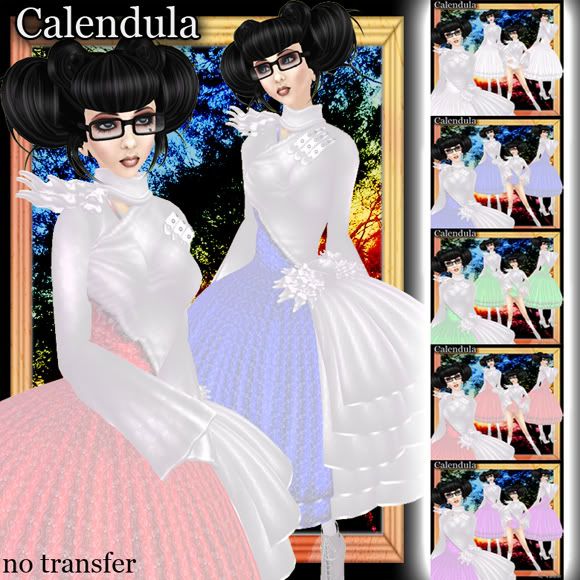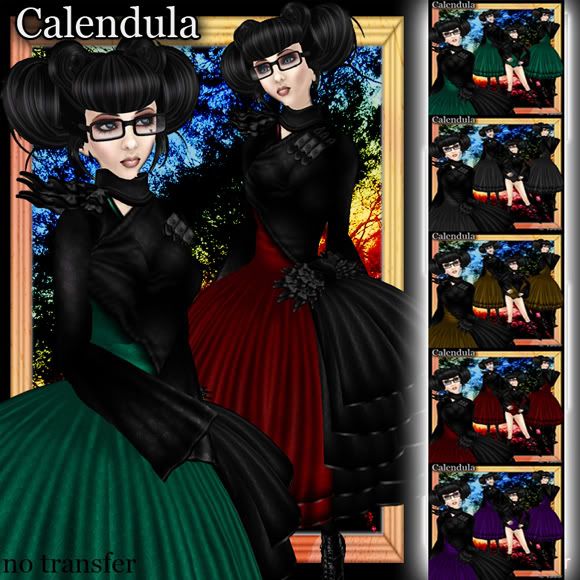 Calendula comes in Darkgoth black, ocre, purple, red, and teal, and whitegoth blue, green, lilac, pink, and white. The group only colors are darkgoth black and whitegoth green. As always, group members receive a 50% discount on fatpacks. Get yours at ++Blue Blood+++ today!
Oriana is Wearing: