Today +++BLUE BLOOD+++ releases "Cassis", a versatile and very delicate gothic garment. Cassis includes 18 pieces: 3 skirt options (LoliGoth Skirt, Mini Skirt & Open Front Skirt) plus all clothing layers on all possible layers and combinations, so that you can either wear the outfit as a whole, partially, or even combined with other of your favorite items of clothing.
As usual, Blue Blood offers top quality clothes, so everything has been hand drawn and painted with love, care and attention to detail. The fabrics have outstanding depth and color, and its many wearing options make sure you obtain value for money.
Here are the pictures: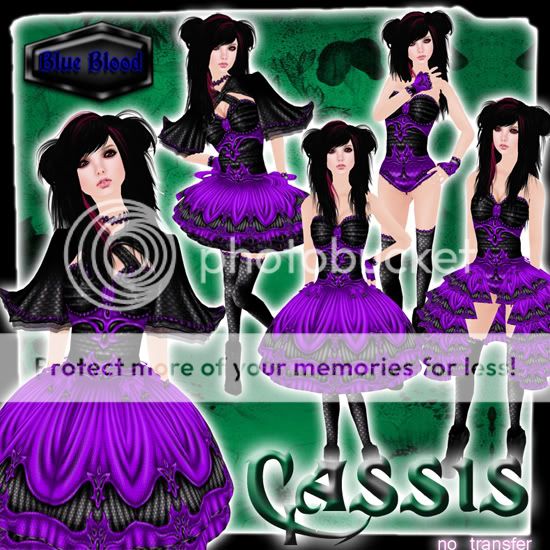 Remember that Group members get access to buying the group only color (it's the all black one <3) and also 50% discount on all fatpacks, including this one of the new release.
You can get all of this and much more awesomeness at
+++BLUE BLOOD+++ Mainstore
CREDITS:
Outfits by
+++BLUE BLOOD+++
Poses by: Oracul /Olive Juice/R.icielli
Hair by Truth
Shoes by Nightshade