As I mentioned in the last post, Ghani not only released three new skins recently, but also a new gown. The new Annabelle gown is a sexy gothic dragon skin outfit, covered in tiny scales. Take a look.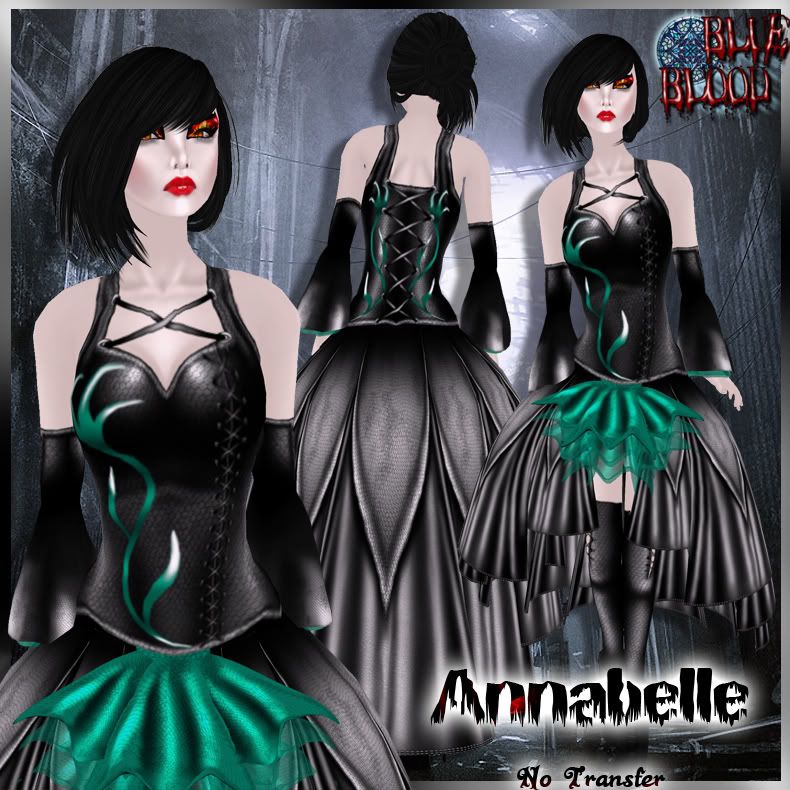 The corset also features hand drawn tribal art, and the skirt is burlesque style with leather details. Gorgeous!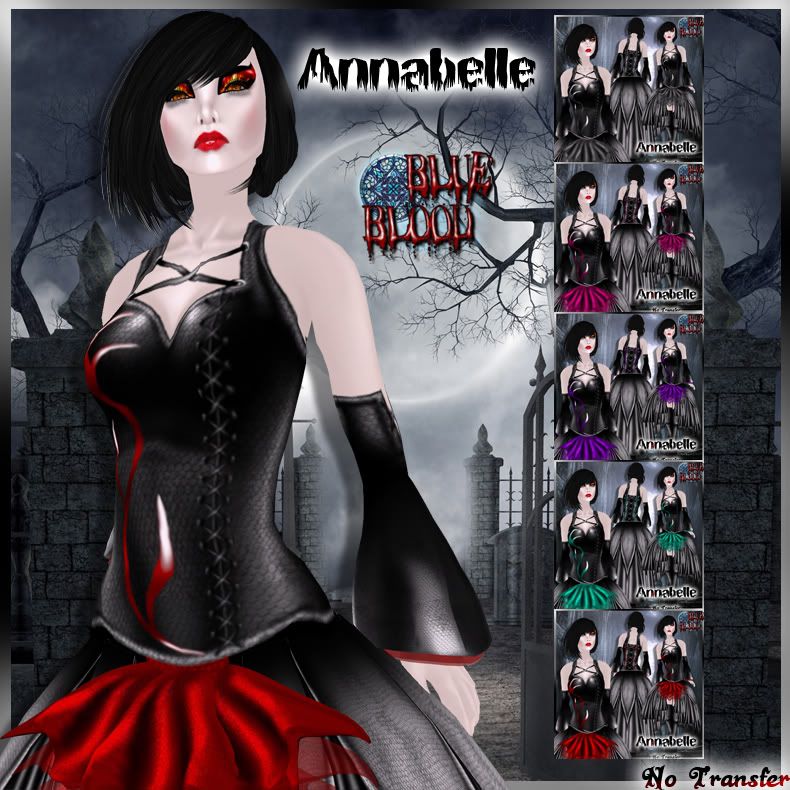 Annabelle comes in the usual Blue Blood colors of red, black, purple, and teal, as well as pink. Don't you love how the new Matrioska Celina skin complements this dress? If so, you know where to go! Grab your limo below!
Credits
:
Dress by +++Blue Blood+++
Hair by Magika
Poses by Status