Have you been wondering what's up with the blog? Well, the resident blog updater was lost in RL, working her poor self to death. But I'm back and boy, has Ghani been busy, too. She has three new skins and a new dress for your shopping pleasure.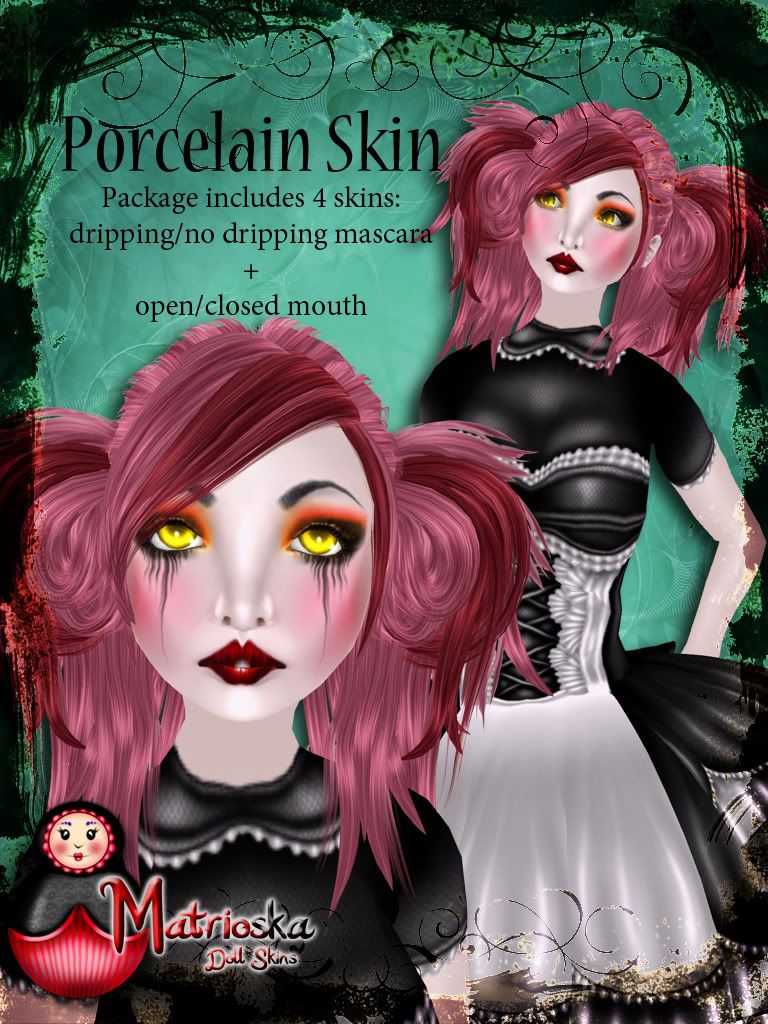 The first is the Porcelain skin, a sad doll skin with runny mascara and ruby lips. The skin also comes with non-dripping mascara and with or without the parted-lips look.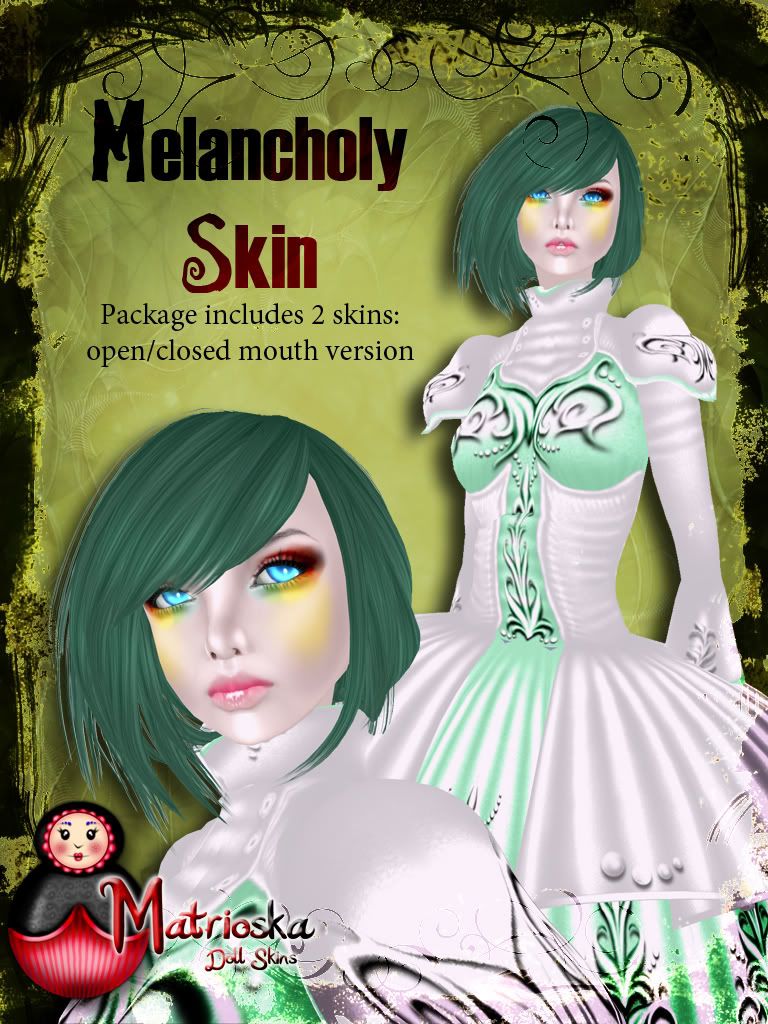 The next skin release is the Melancholy Skin, a very pale skin with golden blush and colorful eye makeup, perfect for a fantasy look. Ghani looks so cute in this skin, doesn't she?!
And last, but certainly not least, is the new Celina skin. This skin is very goth with the chiseled cheekbones, dramatic eyebrows and liner, fiery eye shadow, and glossy red lipstick. Both Melancholy and Celina also come with closed or parted lips. Don't forget to try a demo before purchasing! Here's your limo to
Matrioska
!