In case you haven't heard, Ghani released a beautiful new gown called Coppelia a couple of days ago. I apologize for not updating the blog in a more timely fashion. In any case, you *must* take a look at Coppelia!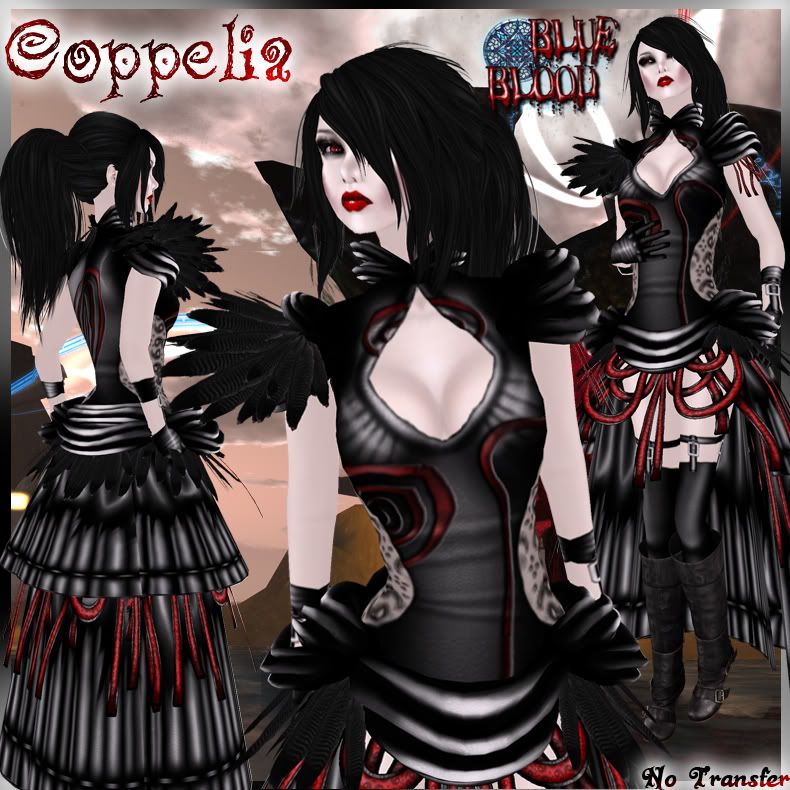 This is another +++Blue Blood+++ dress that must be experienced to be truly appreciated, as the dress includes details that are quite intricate. These original goth dresses feature burlesque skirts with an open front and bustle, sexy black feathers, and tribal designs. Whether you're in the mood for goth clubbing, role playing, or if you're just looking for a dress that will leave you breathless, Coppelia is sure to please!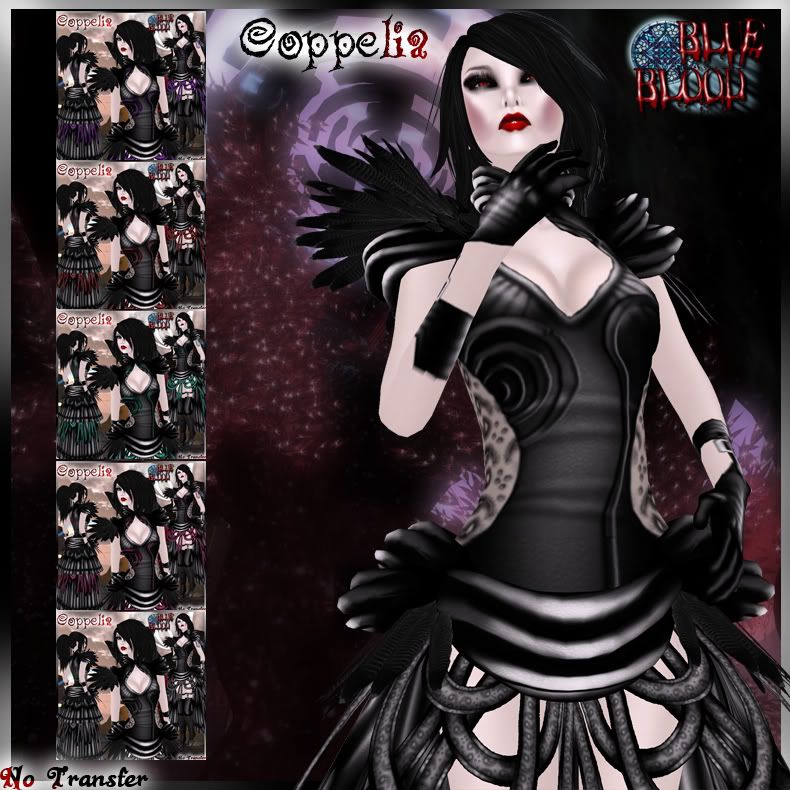 Coppelia is available in black, pink, purple, red, and teal, as shown above. Your limo awaits!
Credits
:
* Skin by Matrioska
* Hair by Magika
* Shoes by Mon Tissu
* Poses by Status