Matrioska Doll Skins, Blue Blood's new skin store, is pleased to announce the release of two new skins - Carmen and Domina.
As the ad states, Carmen comes with or without the pretty pink tattoo and with or without teeth. The tattoo version allows you to wear one of Ghani's beautiful textures directly on your body, not just on your clothes. With its colorful eyebrows and eye shadow, Carmen makes a wonderful fantasy skin.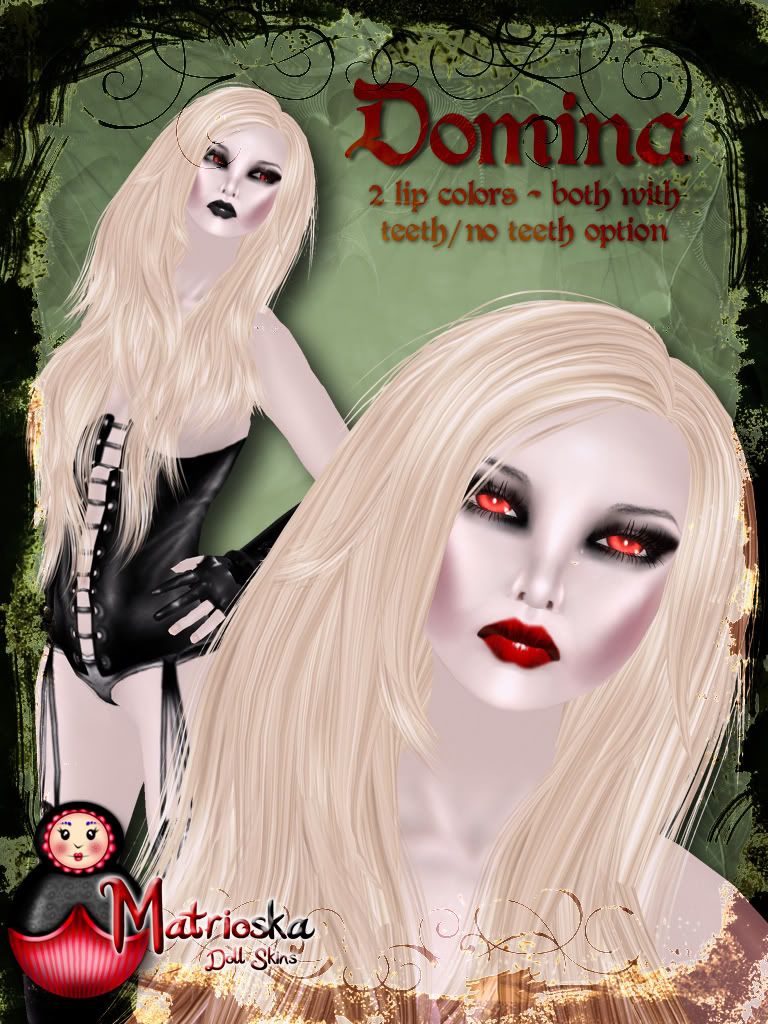 The Domina skins are perfect gothic skins, with dark eyes, your choice of black or red lipstick, and heavy contouring on the cheekbones for that gaunt look. You can also choose either a teeth or no teeth option. Hope you like! Your
limo
awaits!
Credits
:
Skins by
[Matrioska]
Clothing by +++Blue Blood+++
Gloves by Gauze
Hair by Magika