Yes, another new release! And it's a dark gothic release, too! Today Blue Blood presents Dahlia, a dark gothic gown with three skirt options.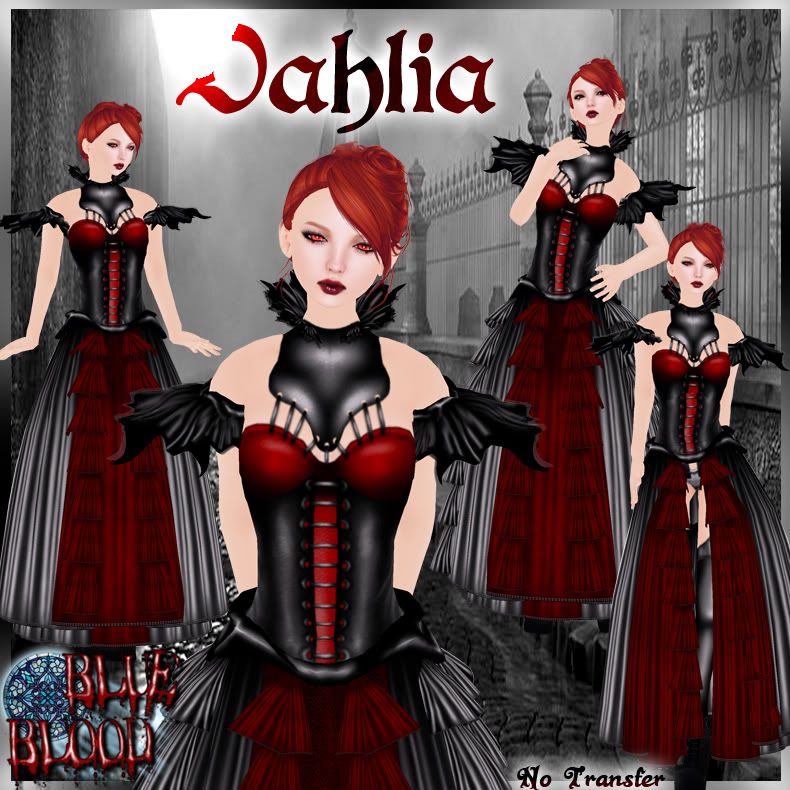 Dahlia is a dark and alluring line of outfits made of delicate, sexy leather. Its bold design is much more than what you can see in the posters. Not only does it come with three different skirts - an open skirt, a smooth, long skirt, and a frilled long skirt - it also comes with a sexy secret option that can't be shown on this PG blog. :D You'll just have to discover it for yourself! As always, all the pieces can be worn separately because all parts of the outfit are fully finished.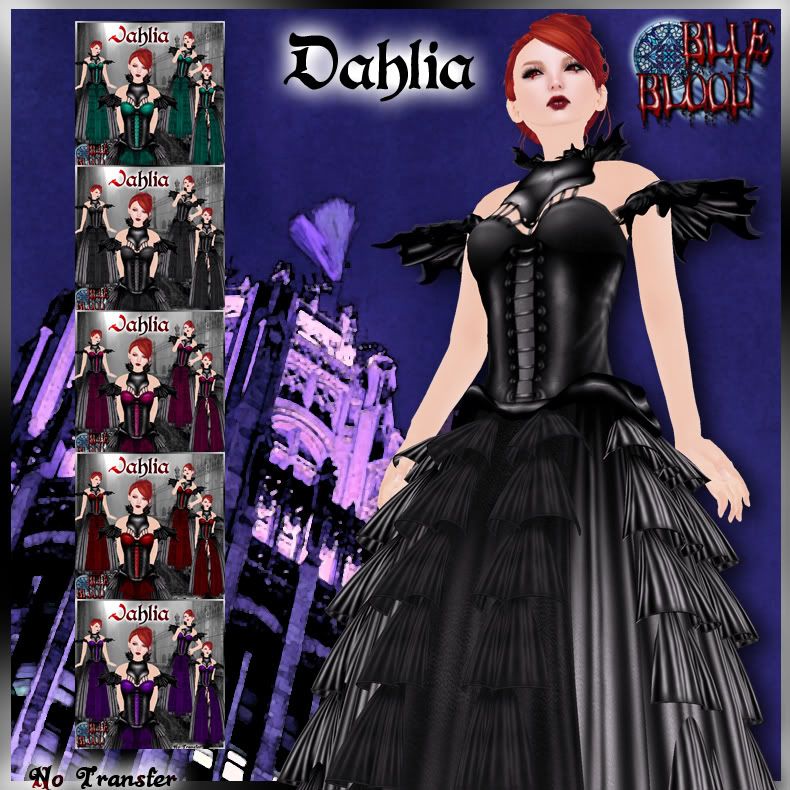 Dahlia comes in five beautiful jewel-tone colors - black, teal, dark pink, red, and purple. Have you been craving new, high-quality gothic attire? Well, your
limo
awaits!
Credits:
Outfits by +++Blue Blood+++
Hair by lamb
Skin by Romi Skin
Boots by Nightshade Designs