+++Blue Blood+++ is pleased to bring you the latest lovely lolita-style dress - Frilly Death, now in five beautiful white goth colors.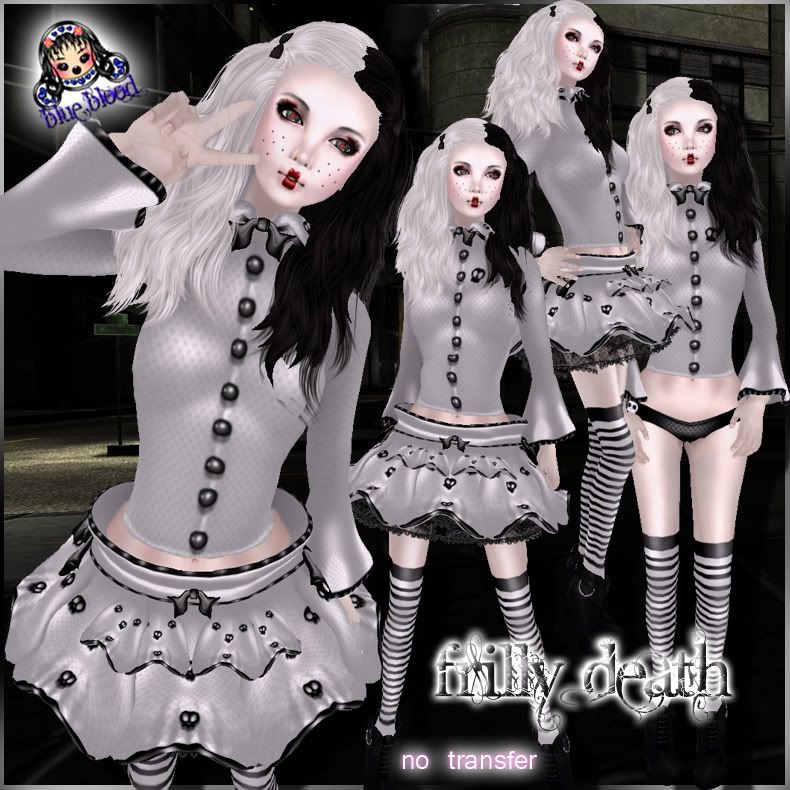 This is the Whitegoth white version, and just like the previously released dark colors, Frilly Death is adorned with little black skullls all over the skirt and one on the jacket. You also get fully functional underwear, including painstakingly matched seams on the stripey stockings. Here are the other whitegoth colors...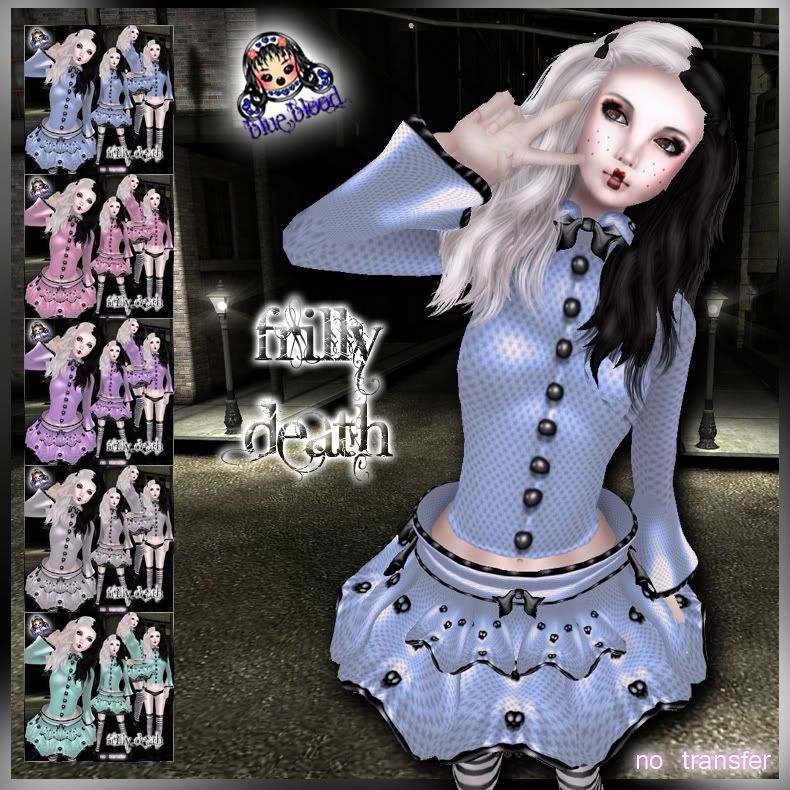 If you're anything like me, you can't wait to log in and grab these so you can watch your avatar transform through Ghani's inimitable art. Grab the taxi below!
Credits
:
Outfits by +++Blue Blood+++
Skin by
Matrioska Doll Skins
Hair by Magika
Shoes by Nightshade
Eyes by Gauze