It's new release day at +++Blue Blood+++, and today Ghani has for you a girly little puff-sleeved dress called Kitten. As the name suggests, there is indeed a kitten on the dress - on the bottom of the skirt.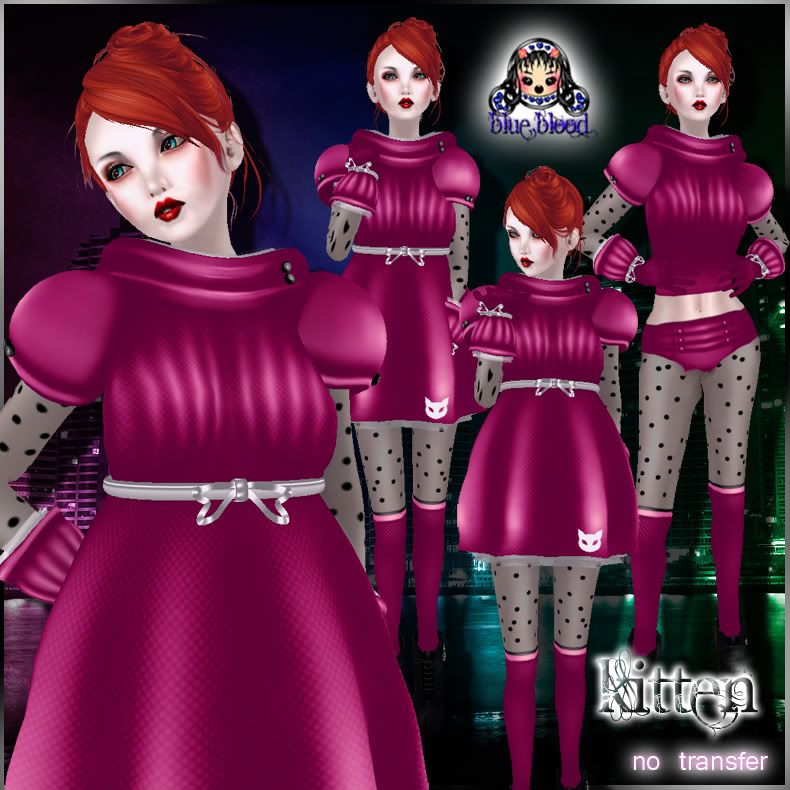 This is the lovely hot pink version. The dress features a cowl neckline, a white ribbon belt, and those adorable bell sleeves. As always, Ghani hasn't overlooked the little details - she's included gloves with cuffs that mimic the lines of the dress, little buttons on the collar and sleeves, polka dotted stockings and long sleeves, and a fully finished underwear layer - notice the ruched embellishment on the panties, shown above.
Here are the rest of the available colors for Kitten - black, teal, red, and purple.
Get yours at the +++Blue Blood+++ main store today! Grab your taxi below.
Details
: