+++Blue Blood+++ is thrilled to announce the release of a new, all-goth, dark and sexy line of outfits called "Kirsten." Each outfit features a leather corset buckled up front, an open front skirt, and beautiful stockings with sexy garters.
Gorgeous, isn't it? Kirsten marks the return of dark gothic attire at +++Blue Blood+++, a return to the roots of Blue Blood. The dress

features delicate, semi-transparent lace covering the bodice, just enough to leave some things to the imagination - so sexy! The burlesque style open front skirt features the same delicate lace. The bustle of the burlesque skirt is made of the softest, most supple leather.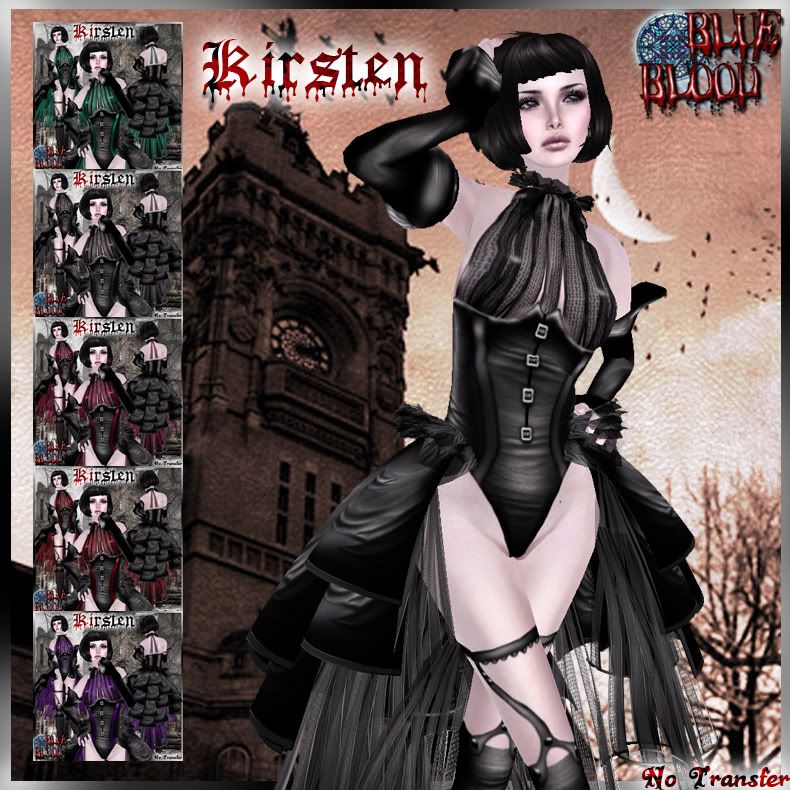 Kirsten comes in five jewel-tone colors - green, black, purple, fuschia, and red. Get yours at +++Blue Blood+++ today!
Credits
:
Skin by Redgrave
Boots by Mon Tissu
Hair by lamb