+++Blue Blood+++ released a new outfit recently - Steam, a steampunk inspired outfit with the usual Blue Blood multiple wear options. Take a peak.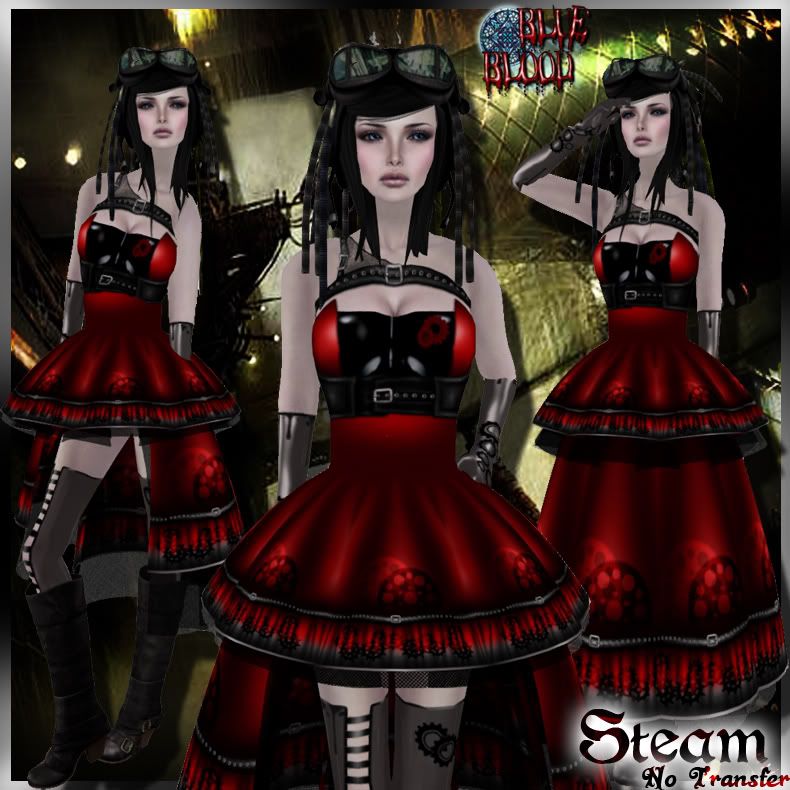 Steam comes with two skirts - a short lolita skirt with a burlesque-style tail, and a multi-tiered ballgown skirt. Each outfit includes translucent latex stockings and gloves with a gears motif, top and bottom system layers (on all layers so you can mix-and-match), and the black vest with straps. The vest also comes on a separate layer by itself in case you want to mix it with other outfits. Here's a photo of the fatpack showing all colors.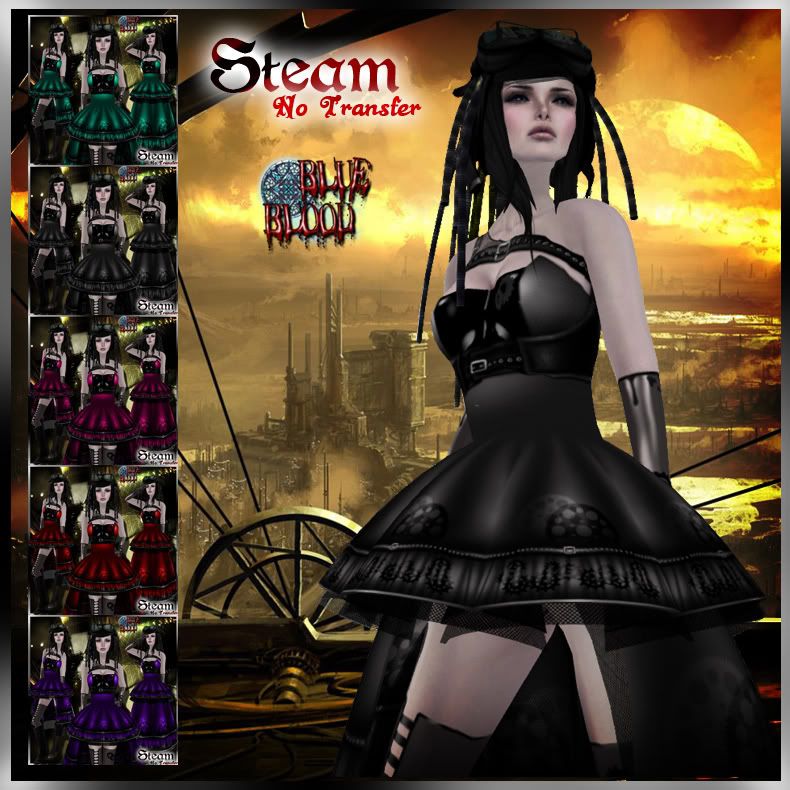 Steam comes in red, black, purple, pink, and teal. Please note that the boots and helmet are not included with the outfit. Hope you enjoy! Grab your limo below!
Credits
:
Outfit - +++Blue Blood+++ - Steam
Hair - Raw House
Skin - Redgrave
Helmet - *DL*
Boots - Mon Tissu