Ghani and I have both been busy little bees in RL coz she actually released the new Diana dresses over a week ago. We apologize for the delay in posting the news here.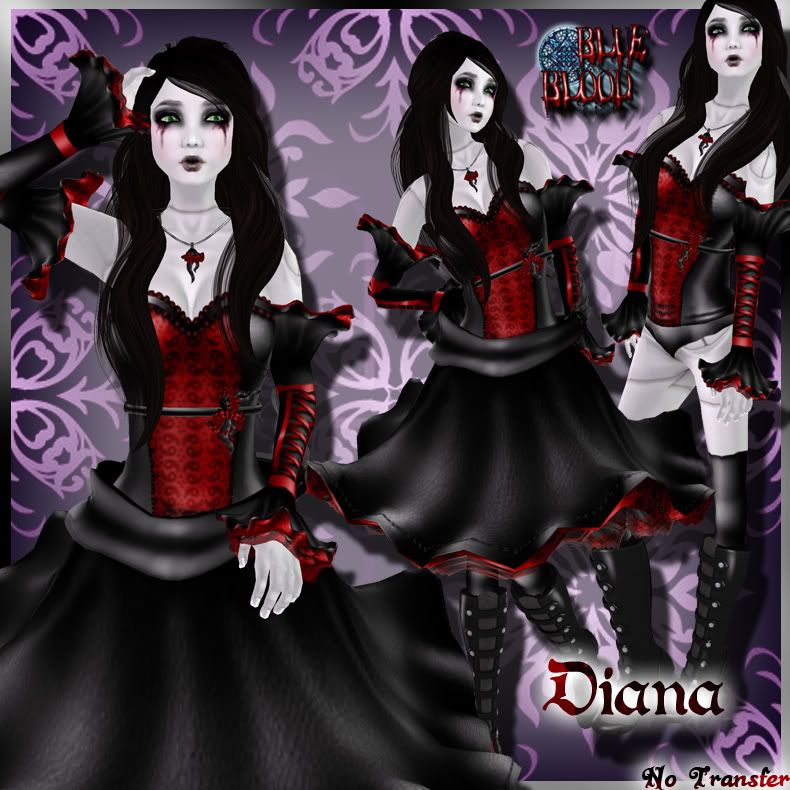 Diana features a sculpted tulip skirt and arm warmers with sculpted tops and bottoms. It also comes with a belt and necklace that match the tulip motif. The corset bodice has a paisley pattern that just shimmers with rich textures. I particularly love the textures on the lacing of the arm warmers - just perfection! Here's a pic of the fatpack showing all the colors.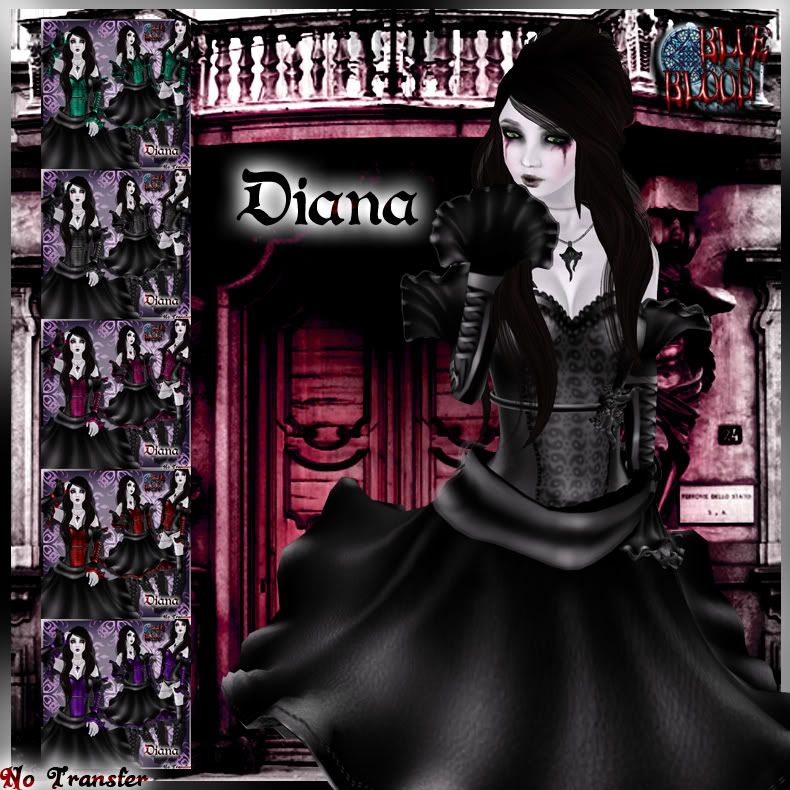 Diana comes in the usual palette of black, red, purple, pink, and teal. And don't worry, the skirt and other prim parts are easily resizeable to fit your avatar. Grab your limo below and enjoy!
Credits:
Hair by Magika
Skin by Nomine
Boots by Lassitude & Ennui