It's Doll Mania! +++Blue Blood+++ has done a full avatar for the fans of dolly attire. The package consists of everything you need - hair, skin, eyes, shape, boots, and three complete outfits!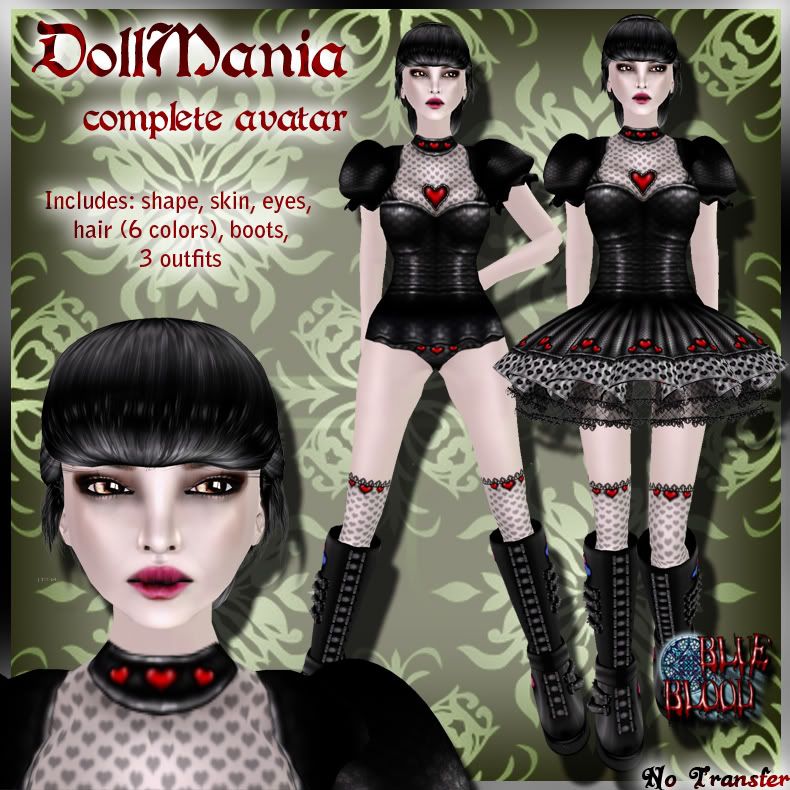 All parts are original +++Blue Blood+++ creations, of course! The hair includes 6 different colors in case black is not your favorite. And yes, you get three pretty lolita dresses - take a look at the different styles included in the package.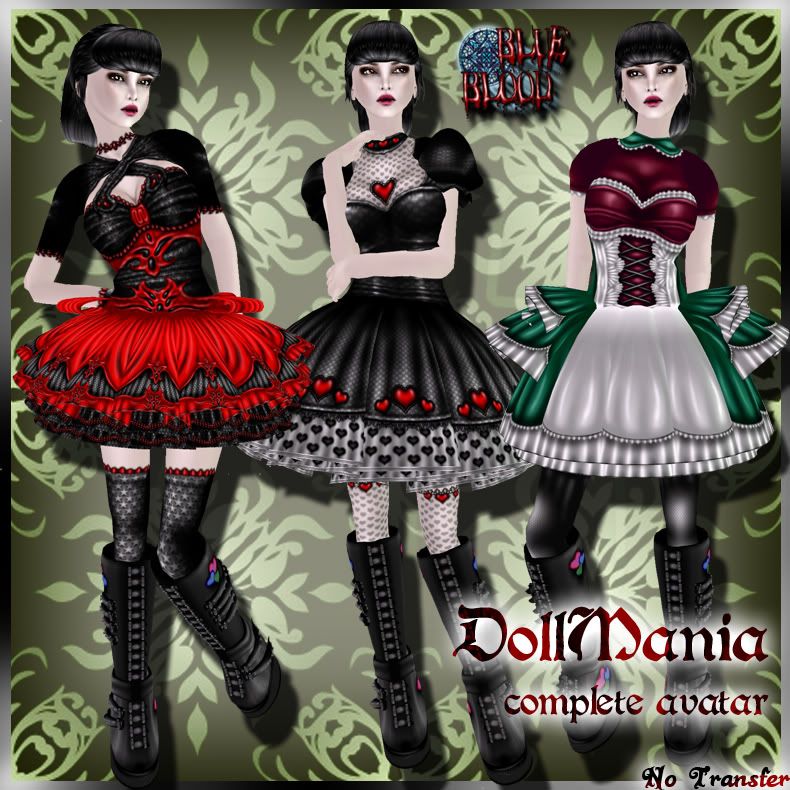 It's everything you need in one convenient box! Get one for a newbie in need of a makeover or for yourself!
Here's your limo
.
Credits
:
*Everything* by +++Blue Blood+++!