I'm back again with another new release from +++Blue Blood+++. Ghani has been a busy little bee, hasn't she?! So, tonight's offering is a sexy new gothic latex outfit called Nightly.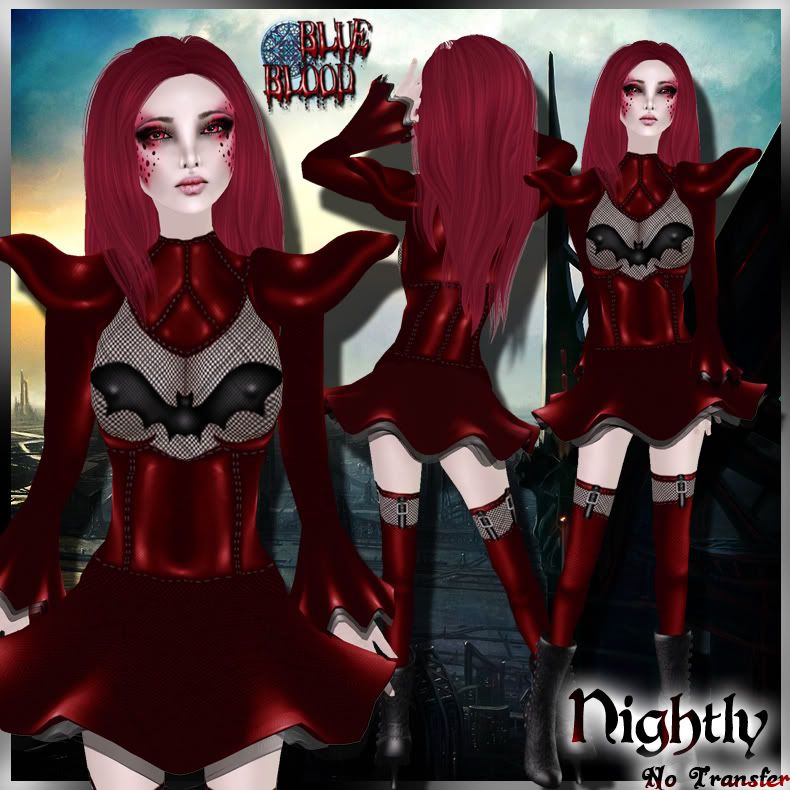 How delicious is this outfit?! I particularly love the bat across the mesh undershirt that covers your naughty bits. The skirt is a short, sculpted tulip-style skirt with sheer black lace around the hemline. It also features sculpted shoulder pieces and sleeves. I also love the stockings with the red, black, red pattern and garters. Have you noticed how every Blue Blood outfit has distinctly different stockings and garters? Such attention to detail! Here's a pic of the fatpack so you can see all the other gorgeous colors that Nightly comes in.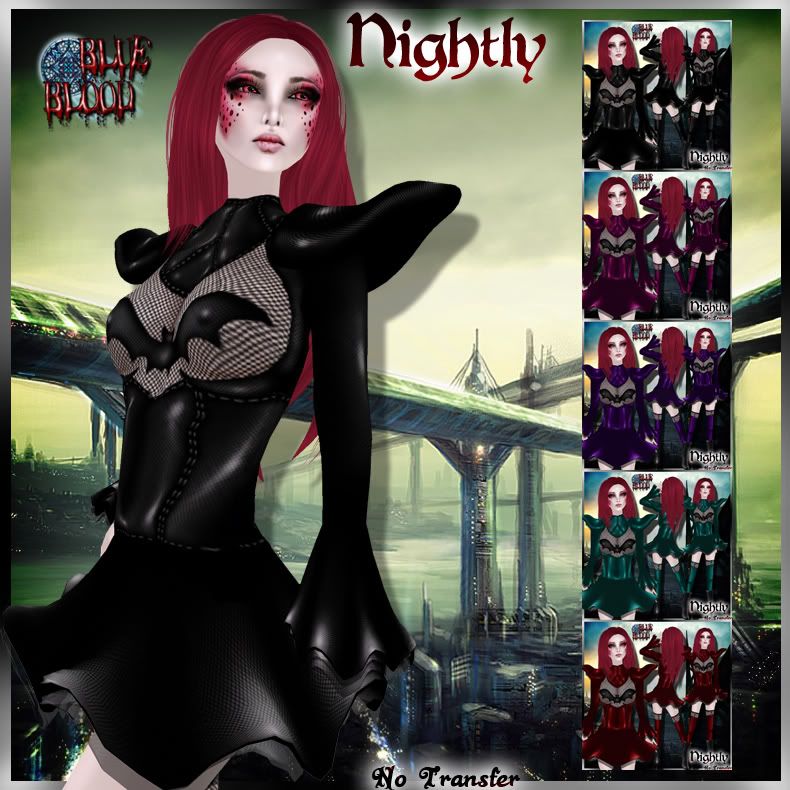 Ooh la la! That black is wicked, isn't it?! Nightly - as in "I hunt for human blood, *nightly*" or "I'm Batman's female nemesis, *nightly*!" Hee hee. You know you want these, gothic lovelies! Grab your hearse below!
Credits
:
Outfits by
+++Blue Blood+++
Skins by [Matrioska] (see previous post!)
Shoes by Lassitude & Ennui
Hair by Magika