The Black Bacchanal is here again and Ghani has made two beautiful outfits - a L$13 Gacha dress and a L$113 special dress. Jamie is an EGL dress that comes in four colors - teal, purple, red, and ocre - for only L$113 each.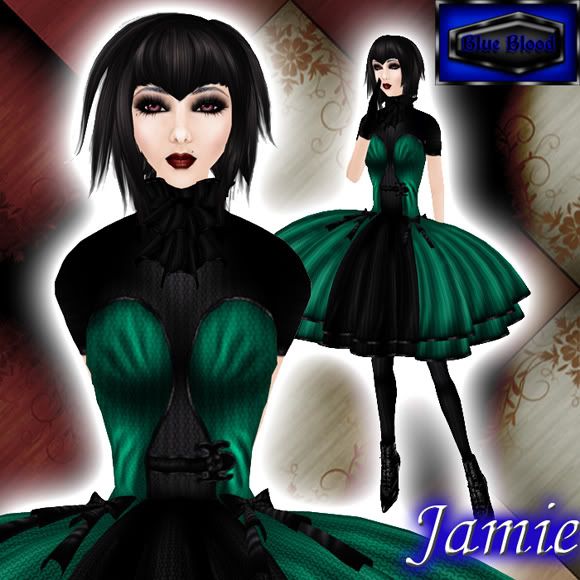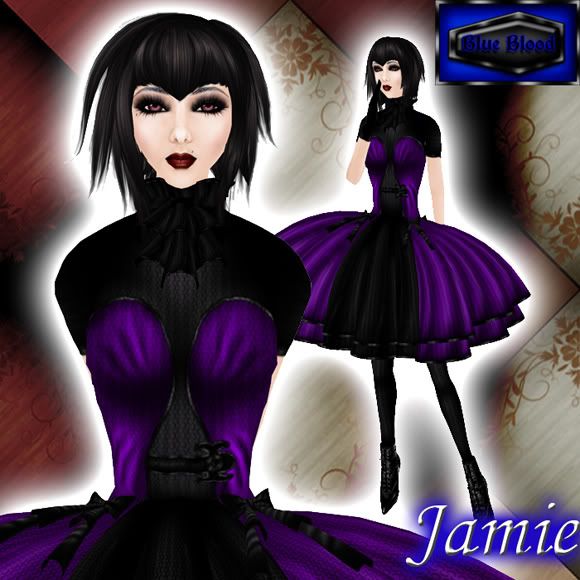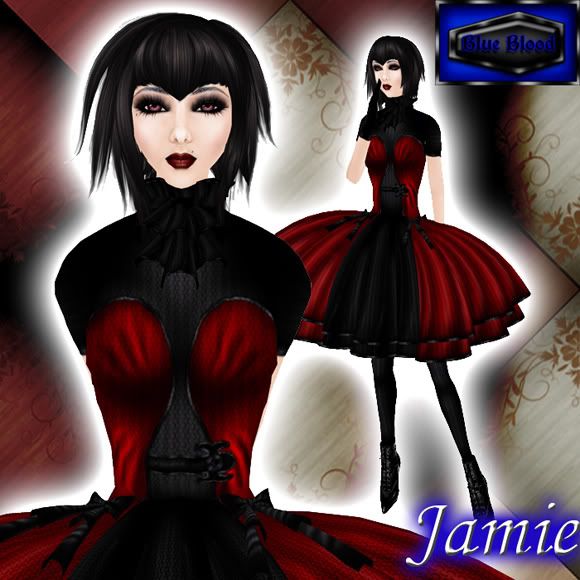 Vintage is the L$13 Gacha offering - just look at that pretty, tiered, ruffled skirt - that comes in four colors. Do you notice anything different about the colors? That's right - these are brand new colors for the +++Blue Blood+++ palette. Of course, Vintage is transferable in case you get multiple copies of the same color and want to trade with friends. It's a fantastic deal!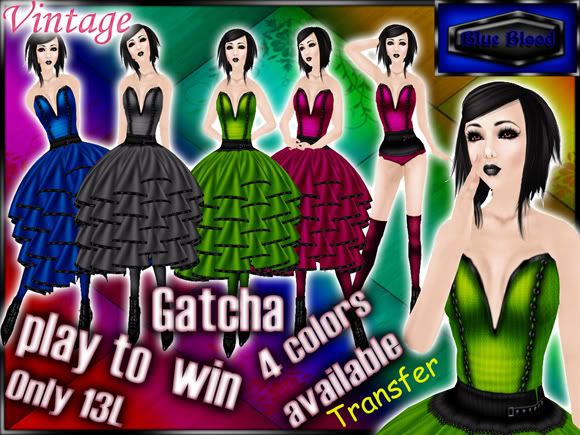 Vintage and Jamie are only available until midnight Saturday, July 3, at the Black Bacchanal, located at Love/Hate here. Read more about the Bacchanal at Love/Hate's blog here.
Credits:
Dresses by +++Blue Blood+++