Hello, everyone, apologies for posting this so late, but SL has been really mean to me all day. :( Anyway, Ghani has released a gorgeous new outfit for us - Steel Rose, her most versatile outfit yet.
Each outfit has so many combinations - it's insane! It can be worn as an adorable dress and also as a very, very sexy lingerie set! Now every piece is made to be worn separately as well if you want to, and it comes on every possible layer, as well as a set of layers of all clothing combined into one. That way you can make sure to get the most for your money!
So..
sexy style,
custom sculpts, beautiful, and hand-drawn textures, created with lots of love... what are you waiting for?
Ghani in Steel Rose - Darkgoth Ocre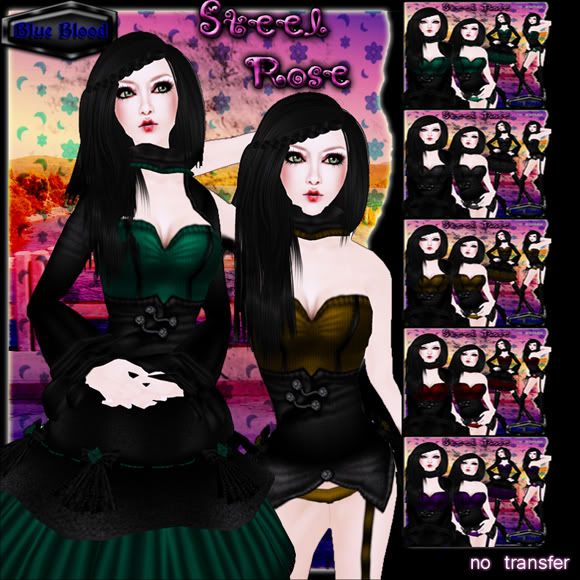 Ghani in Steel Rose Darkgoth Fatpack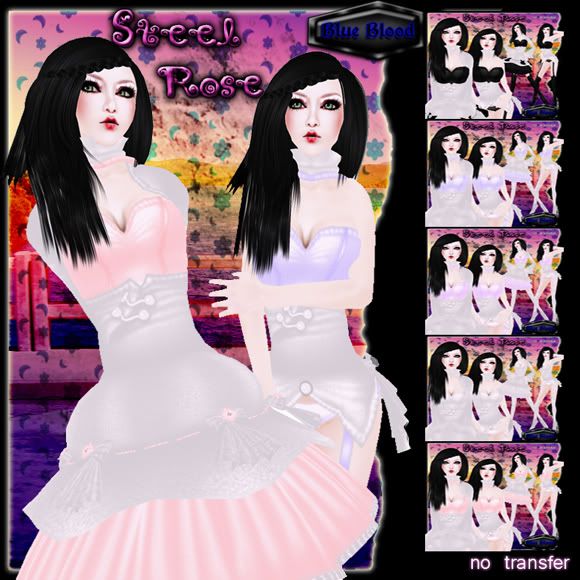 Ghani in Steel Rose - Whitegoth Fatpack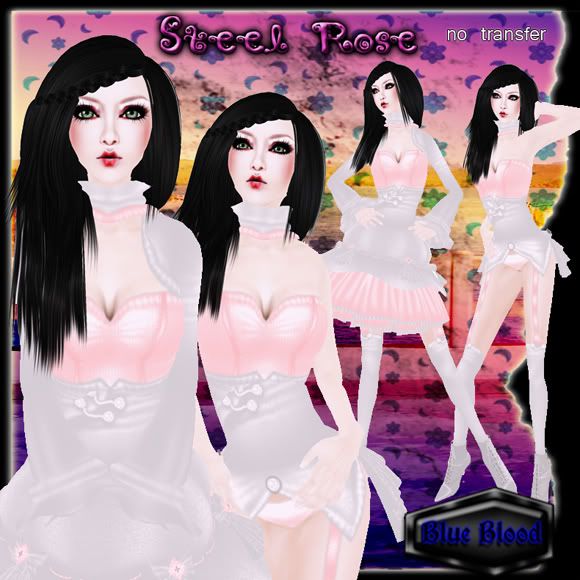 Ghani in Steel Rose, Whitegoth Pink
But wait, that's not all! For today only, you can get the limited edition, group only Whitegoth Black and White in the Riotvend for the low price of L$50 if you can gather enough friends and acquaintances together to get the price to drop. So, what are you waiting for? Get to +++Blue Blood+++ now!
Credits: