Ghani has a new release for +++Blue Blood+++ fans - Shiver. Ooooo good name, no? And for only 24 hours you can get the whitegoth blue at a bargain price in the Riotvendor.
Shiver also comes in darkgoth black, ocre, purple, red, and teal, and in whitegoth black and white, lilac, pink, and white. Take a look...
Darkgoth black - this is the group only color.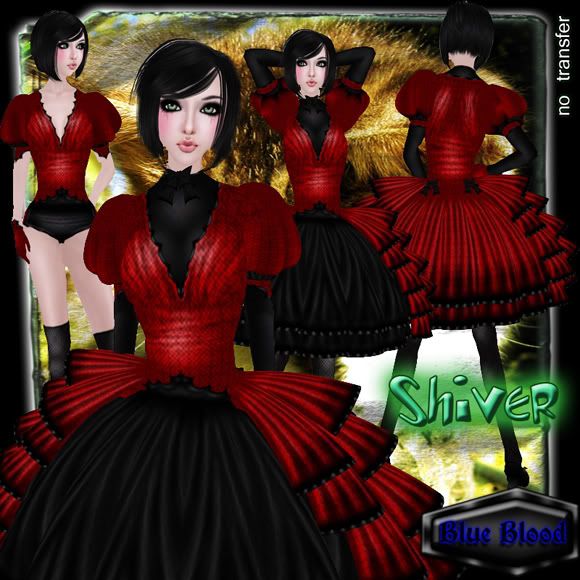 Whitegoth Lilac - the group only whitegoth color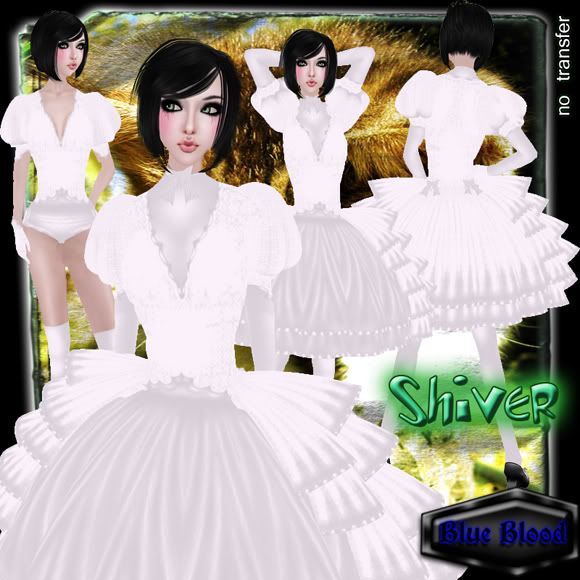 As usual, fatpacks are 50% off for group members. You know the quality, you love the style, so get your copy of Ghani's latest creations today. :)
Credits: