That's right, the Black Bacchanal is back - or it will be at 10:00 am today. As always, it only lasts a few days, so let's take a look at the brand new items Ghani has made for you.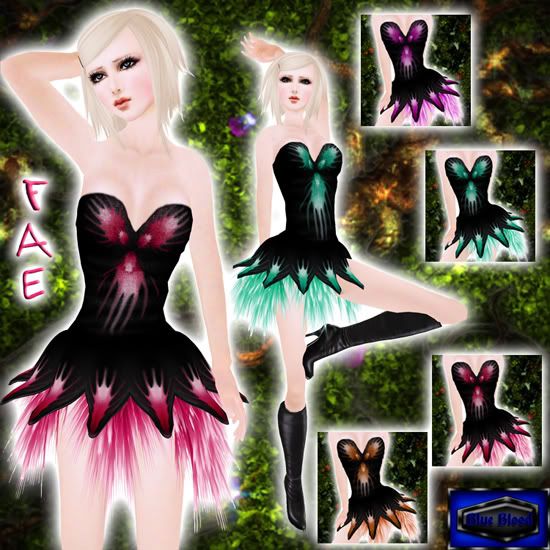 First up is Fae, a fun, fairy-like dress made especially for the Black Bacchanal. The system parts come on all possible layers, and the skirt is half sculpted and half feathery and flexy. It comes in four colors for L$113 each.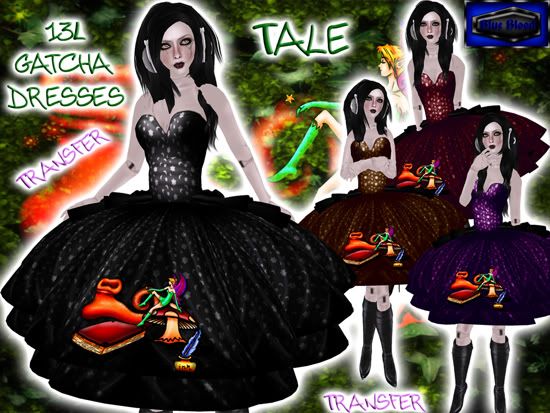 Tale is the L$13 Gacha item for the Bacchanal. It comes in four colors and is transfer, so you can trade to get the colors you want. Tale is a mural dress - it features a hand-drawn and painted fairy scene on the skirt. As always, the system parts come on all layers. Enjoy!
Credits: