It's time for new Lucky Board outfits - yay! This time Ghani has made the cutest little bloomers and top outfit.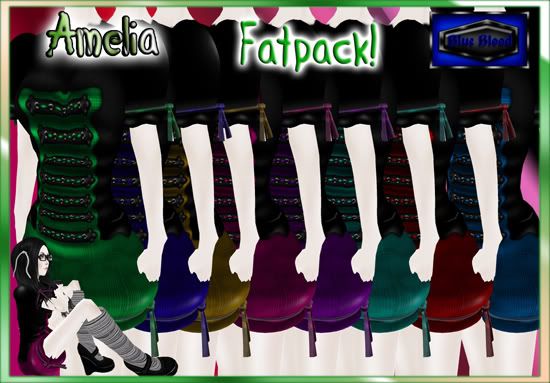 There's the fatpack of colors that you can win (one by one) if your letter comes up. Remember there is more than one board and they're set on very short timers! Here's the pink version - a nice closeup so you can see.
As always the textures are gorgeous and hand painted - no flat colors here, guys. And all this quality workmanship is free if you have the patience to wait for your letter. Even better, if you don't have the patience, you can buy the fatpack for the low price of L$200. Find them in the lucky board room to the right as you leave the entry foyer. You can also find the L$50 offers and older gacha machines there. Good luck, everyone!

Credits: