Tomorrow is Woeful Wednesday again and once again you can get a genuine Blue Blood dress at a bargain price - L$50. Ghani has made a creepy kawaii dress called Morte Bella, which features what I like to call a deranged frog prince motif on the skirt. Take a look.
And here's yours truly in the same outfit. Hee hee.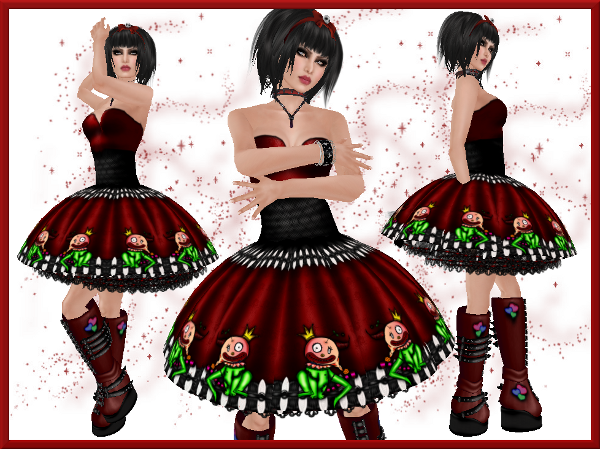 The boots are also by Blue Blood, but are *not* included with the dress, of course. The skirt features a delicious little black lacy trim/underskirt, all hand drawn and painted by Ms. Uriza in her inimitable fashion. Like what you see? Get it only tomorrow, Woeful Wednesday, at Blue Blood. After that, the price goes up to L$100.
Credits:
On Ghani:
On Des: