Hello, everyone! It's time for a new release from Blue Blood. Ghani has made a beautiful outfit called Fantasy in her usual gazillion colors, and this time, the outfit includes boots!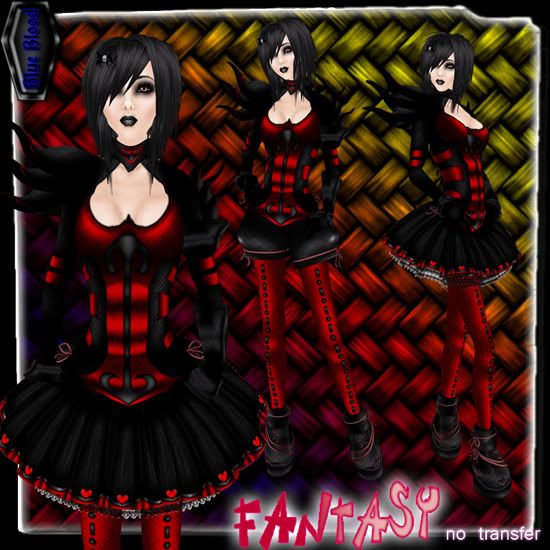 Fantasy - Dark Goth Red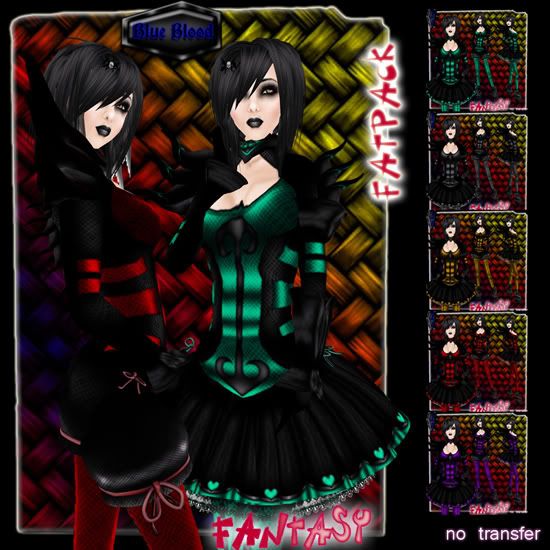 Fantasy - Dark Goth Fatpack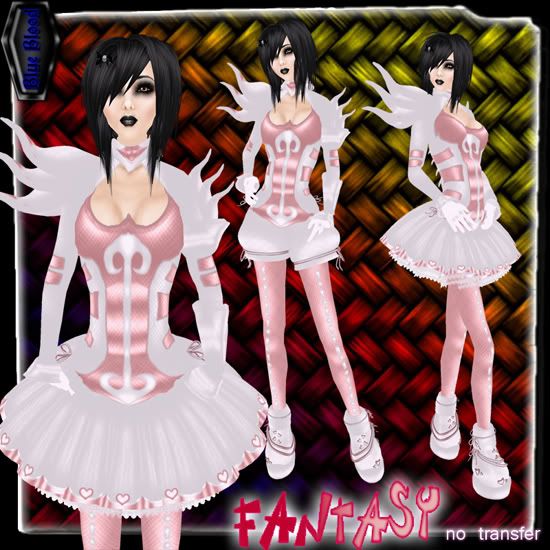 Fantasy - White Goth Pink
The group only colors are Dark Goth Black and White Goth Blue. Group members also receive 50% off fatpacks. Look at the shine on those fabric textures - gorgeous! You know you need these. Hee hee.. Get yours at Blue Blood today!