+++Blue Blood+++ is very proud to announce the release of Diabla, Ghani's most richly textured and detailed dress to date! This dress must be seen inworld in all its glory to be fully appreciated. Accordingly, Ghani has placed one on a display stand by the group joiner in the main room of the store. Seriously, it's amazing! Take a look!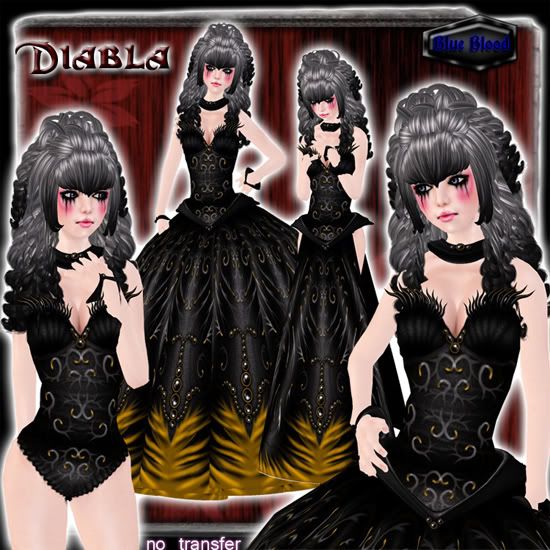 Diabla Ocre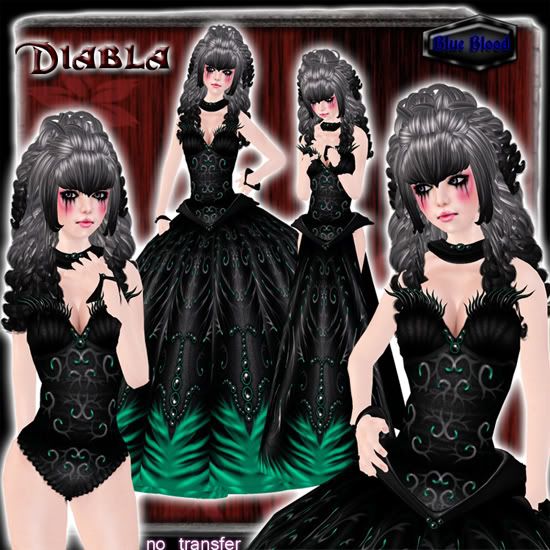 Diabla Teal
Diabla Purple
Diabla Red
The dress comes with two skirt options, a full ballgown skirt, and an open-sided skirt reminiscent of a silks-like toga skirt. You can also wear Diabla without the skirts, completely assured that the system layers are fully finished and perfect! All of the sculpts were custom-made by Ghani for Diabla. This gown is one of those rare items in SL - a work of art that invites those who appreciate such things to cam in closely and savor the talents of a true artist and artisan.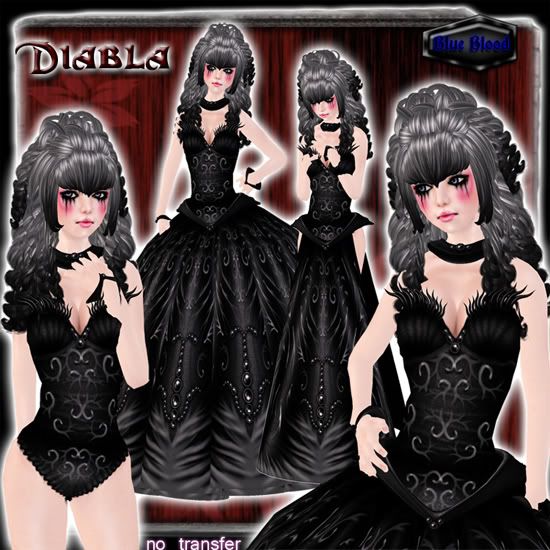 Diabla also comes in an all-black version, shown above, which is the Blue Blood VIP Group-only color. Non-group members can get the black version only by purchasing the fatpack of all 5 colors. VIP Group members also receive a 50% discount on the fatpack.
Longing for the whitegoth versions of this dress? Not to worry, Ghani is putting the finishing touches on them, and they should be available in a few days!
Credits: