Celebrate! Ghani has finished the whitegoth versions of her gorgeous Diabla gowns, and they are *stunning*! These just may be the most beautiful gowns she has ever done. Take a look.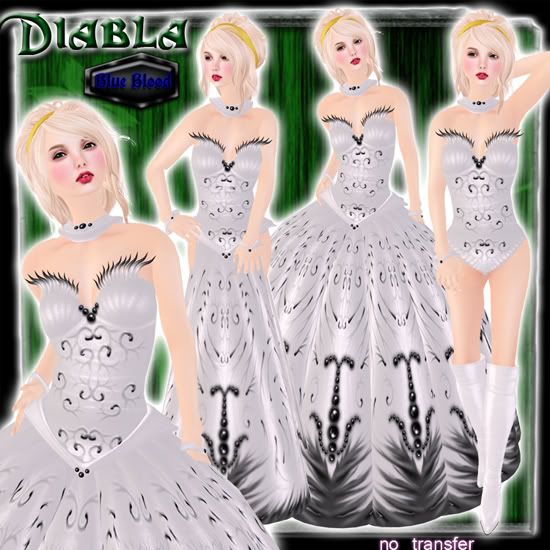 Diabla Whitegoth Black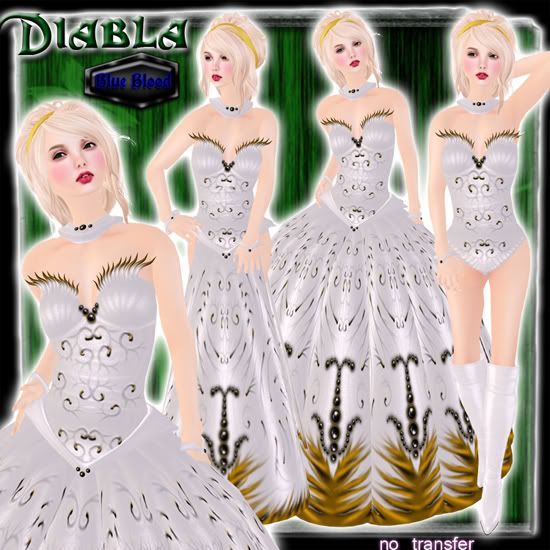 Diabla Whitegoth Ocre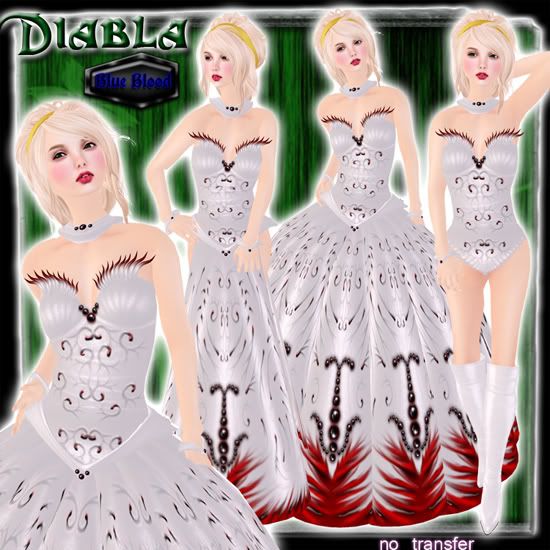 Diabla Whitegoth Red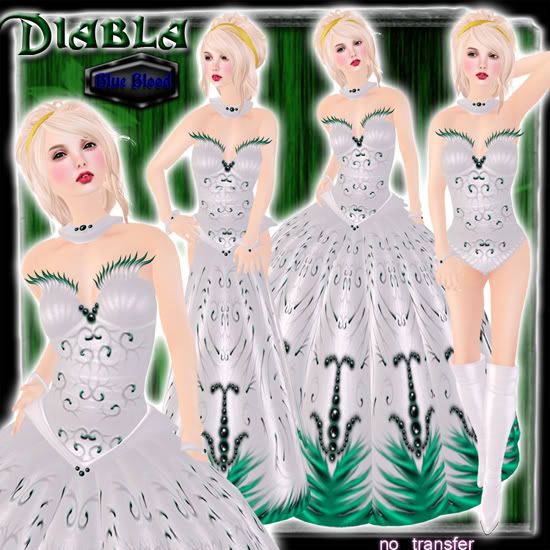 Diabla Whitegoth Teal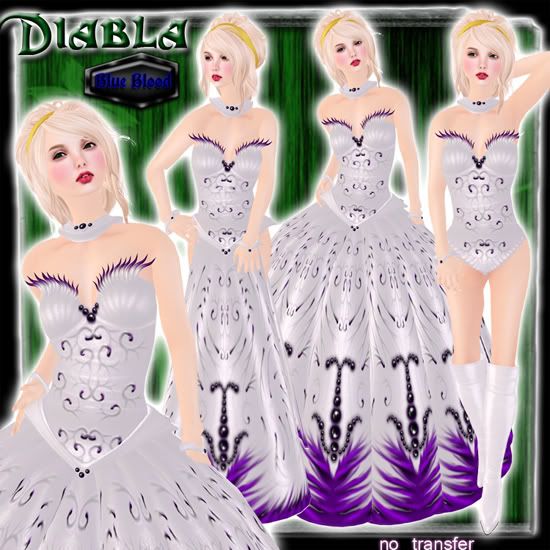 Diabla Whitegoth Purple
And please, don't let these pictures, as nicely done as they are, speak for the beauty of these gowns. Go to Blue Blood and see them for yourself! These gowns, as always, are 100% hand drawn and painted. No photosourcing of any kind has been done. And yet, you will believe that you are wearing a jewel-encrusted gown that's elegant enough for your SL wedding day. What are you waiting for? Here's your vintage Rolls Royce
limo
!
Credits: