+++Blue Blood+++ is participating in the Fall Into Madness Hunt, and the prize is this lovely, flirty little dress - Cammy.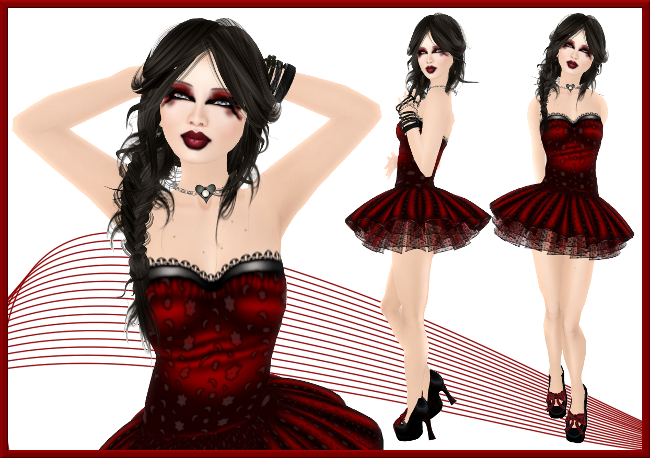 I'm also wearing a new makeup on the tattoo layer that Ghani made for last week's Woeful Wednesday. If you missed it, not to worry, it's still available, plus Ghani has been making lots of makeups lately, so you're sure to find one you love. It's so wonderful because now it's even easier to coordinate your makeup with your Blue Blood wardrobe!
Ghani put so much work into this simple little Cammy dress that I had to show you a closeup of the skirt. Isn't it gorgeous?!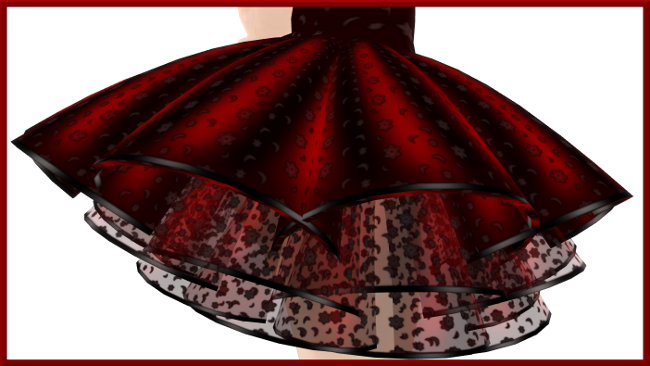 The Fall Into Madness Hunt runs from October 1-31, so you still have plenty of time to find the gift. Happy hunting!
Credits:
Dress - +++Blue Blood+++ - Cammy
Eye Makeup - +++Blue Blood+++ - Dramatic Eye Makeup - Red (Tattoo)
Skin - Heartsick - Enchant - Illusion - Bloodrose (Mid Cleavage/Beautymarks)
Hair - D!va - Yuri2 - Onyx (new release)
Necklace and Earrings - Dark Mouse - Marissa - Silver
Bracelets - LouLou&Co - Full Metal Jacket
Lashes - Amacci - Charm - Black
Shoes - Dilly Dolls - Bows & Ribbons Dolly Pumps
Eyes by House of Ruin (no longer available)