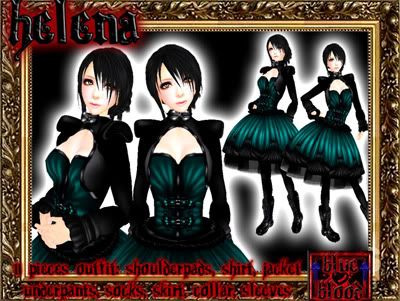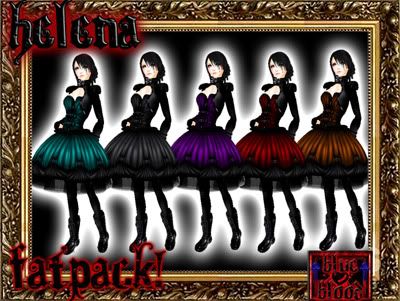 Isn't this dress just adorable! The textures are fantastic, the colours are so rich and vibrant and the design is just outrageously sexy. The top is beautifully crafted, the skirt is gorgeous and the stockings tie it all together. However, I think my favourite part of this entire outfit are the embellishments that pull the fabric together on the skirt. Seriously though, I haven't taken the skirt off all day. And lets not look past the waist of the skirt, isn't the detail amazing? Each little ruffle was placed by hand! The textures are all hand drawn, the sculpts are personally sculpted with care and the design once again just screams sexy! Get it at the
+++Blue Blood+++
Main store!
Group Colour: Black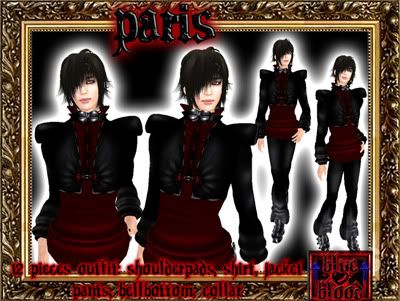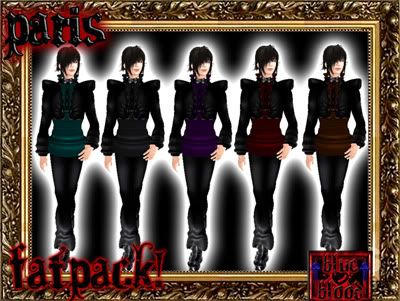 This outfit is a bit more of a casual yet tailored look for our
+++Blue Blood+++
men out there. The pants fit any man perfectly, the sweater hugs your body like a glove and the jacket top gives it that sophisticated look of perfection. I adore the jacket, that little clasp that holds it together is absolutely beautiful and the sweater comes with the waist sculpt to give it that more realistic look.
Group colour: Black
You can get both of these outfits at the +++Blue Blood+++ main store and for those of you that are in the group you can get the
fat-packs for 50% off
AND the group only colour which happens to be the black one! Get them in the
group section
of the store!
Credits:
Womens:
Hair:
Magika
Skin:
Sweets party
Boots:
Unique needs
Poses:
Leafy
Mens:
Skin:
DenDou
Hair:
Gritty Kitty
Shoes:
Unique Needs
Poses:
Analu
Get the outfits here!
++++Blue Blood+++
Main store
+++Blue Blood+++
Group Area