+++Blue Blood+++ is part of a new sale event called the Silent Lion Troupe. Each day, a different store will place out a new, limited edition, outfit for L$75 - for that day only. Today is Blue Blood's day, and Ghani has created the most feminine, innocent dress called Summer. Take a look.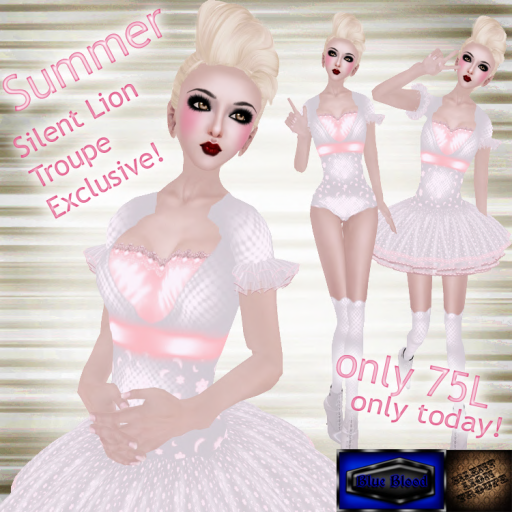 Trust me, you do *not* want to miss this dress. It is just sigh-worthy. :) And it's only L$75 - what a bargain! You can read more about the Silent Lion Troupe
here
, and I posted pics of moi wearing Summer
here
if you want to see more.
But you must hurry! It will go poof, like Cinderella's ballgown, at the stroke of midnight!
Credits:
and.... that's all coz I suck and didn't copy the rest down when Ghani told them to me. :/