Ghani released a new outfit last night - Diva - and then her computer or internet (I forget which) promptly died. So it's taken a bit longer than usual to get the word out to non-group members. First of all, Ghani put one color of Diva in the Riotvendor, but it's only for 24 hours (starting last night), so you need to run if you want to try to get the price down. Which color? Well, it's a surprise - you'll just have to tp over to Blue Blood to find out. Here are the dark colors of Diva.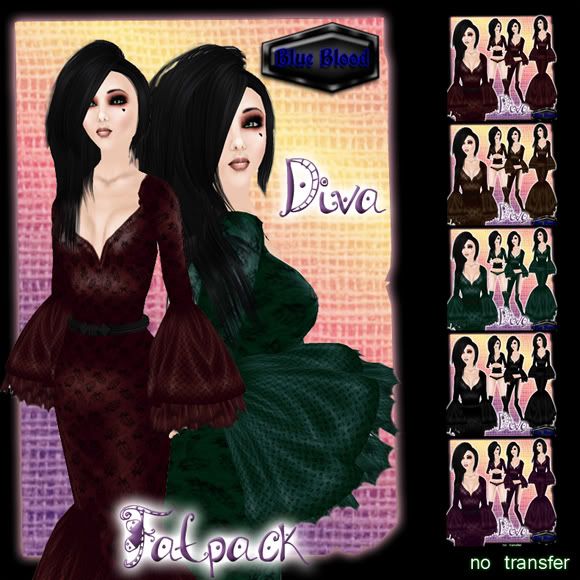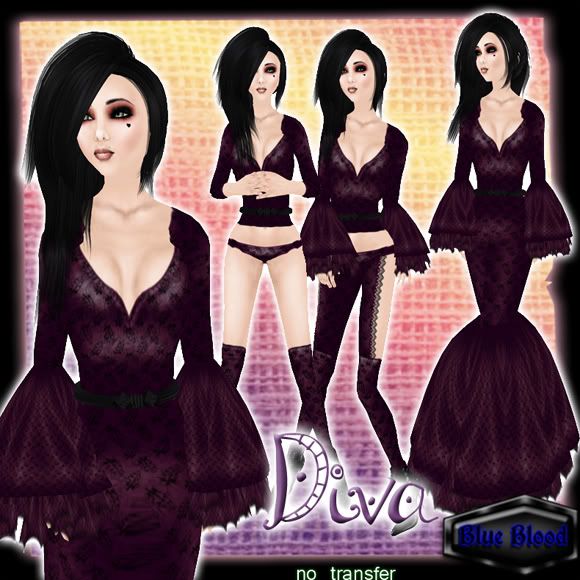 Diva Grape
Diva is a sexy little mermaid dress with a bodice cut down to *there* - very hot! The dark goth colors are Forest, Grape, Night, Wine, and Earth - ooooo new color names! I like it! Here are the whitegoth colors...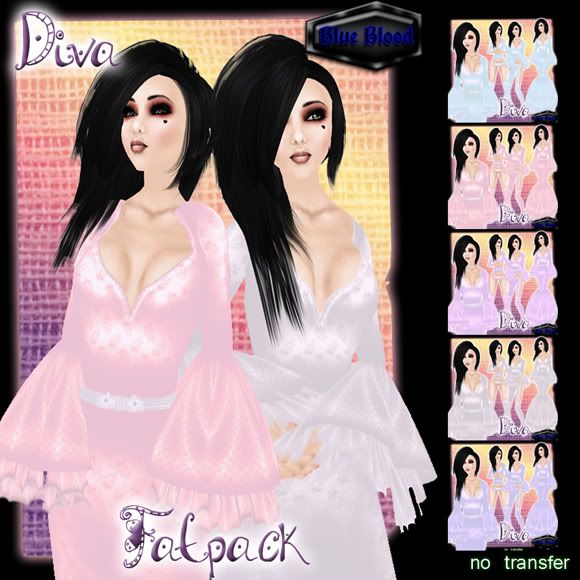 What beautiful, shiny, satin textures! Diva comes in the Whitegoth colors Cherry, Lilac, Sky, Snow, and Waterfall. Awww, such pretty names! But that's not all! Oh, no! Ms. Uriza has also added a special edition color of the Rachel dress to the Midnight Mania board. Go slap the board and you can get this purty dress for free!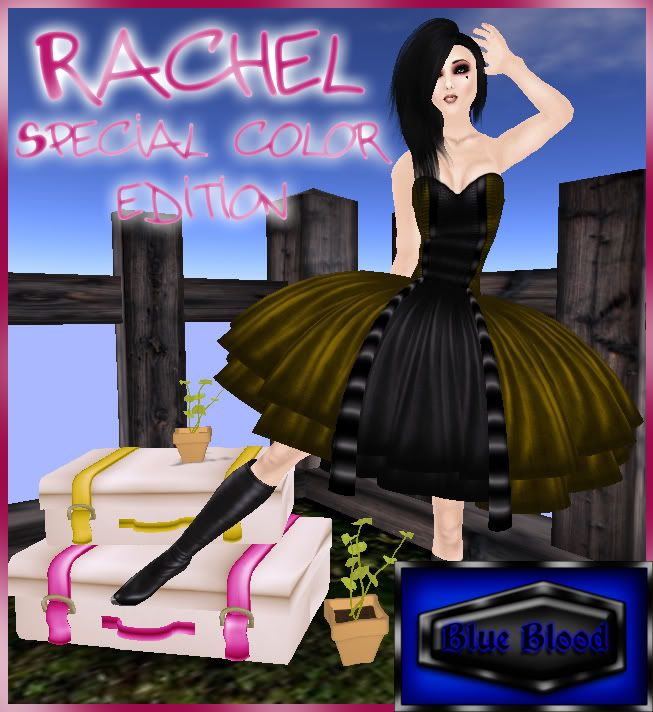 You know you need these! See you at +++Blue Blood+++!
Credits: