There's a hunt going on at +++Blue Blood+++! The hunt starts today and ends on July 12th. Look at the pretty dresses you can find.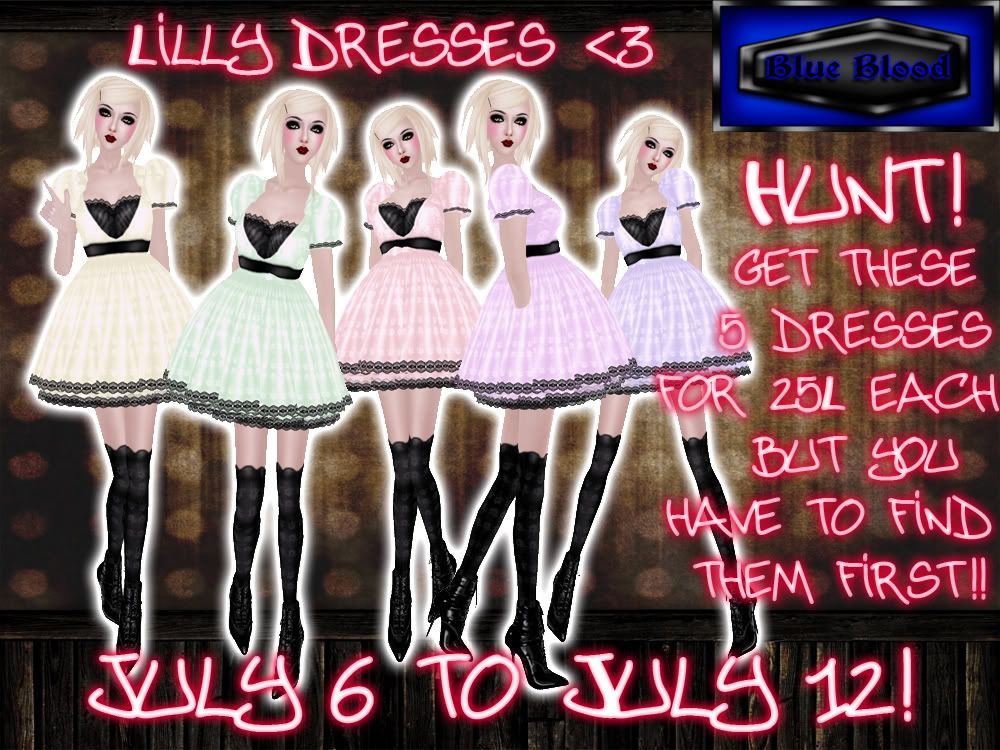 All dresses are no transfer and cost L$25 each, if you can find them! After the hunt they will no longer be available, so get 'em now! A hint from Ghani - "
To make things simple I only hid them inside the store :3 so you won't have to look for them outside in the sim." That shouldn't be too hard. So, get hunting!