Ghani was feeling especially whimsical and decided to create some backpacks and purses. Look how cute these little bears are!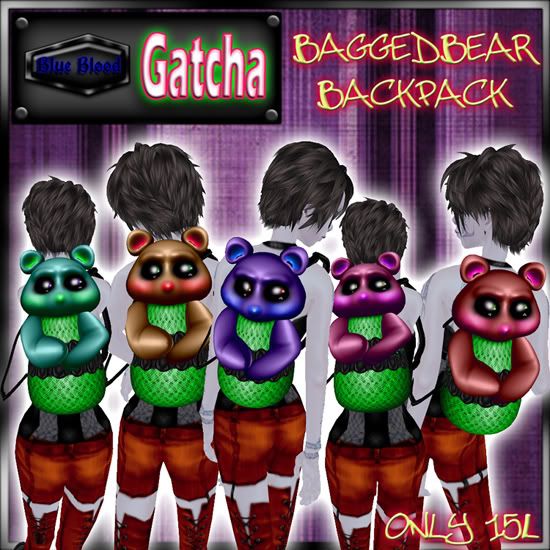 Yep, they're gacha items and they're only L$15. Of course they're no copy/transfer so you can trade to get the colors you like.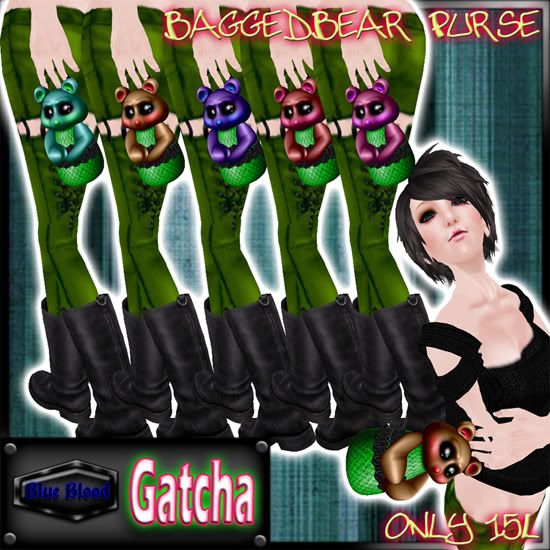 Look how cute Ghani is in that picture above! That face! Get the bears only at the +++Blue Blood+++ Mainstore. Also, stay tuned, kiddies, because there is plenty more newness and plenty more gacha bargains coming your way very soon!