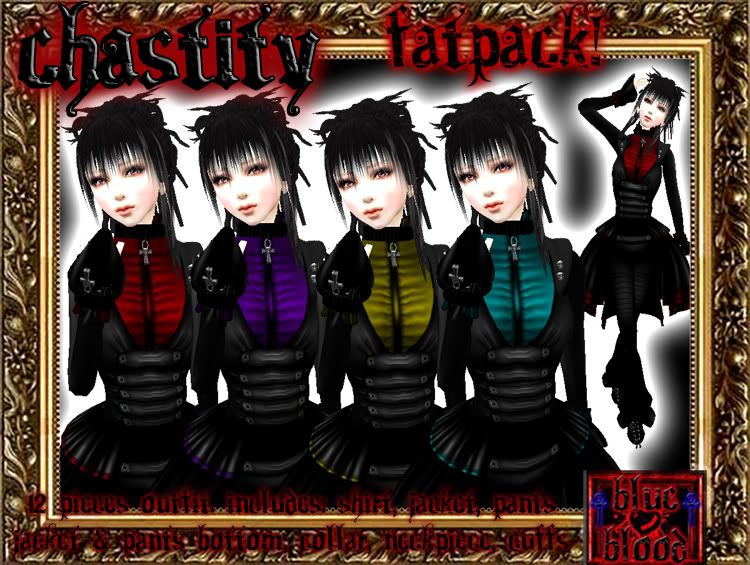 So, Ghani made some super adorable suits for you guys! Personally, this has got to be my favourite outfit of hers. The colours are just yummy, the sculpts are fantastic and the hand drawn work she's done is just the cherry on top of the icing. They are absolutely beautiful! You can purchase them at the
mainstore
and if you're part of her in world group you get 50% off the regular price when you purchase the fatpack! That's 4 complete outfits for 600L! So, what are you waiting for? Go get them!
- Andel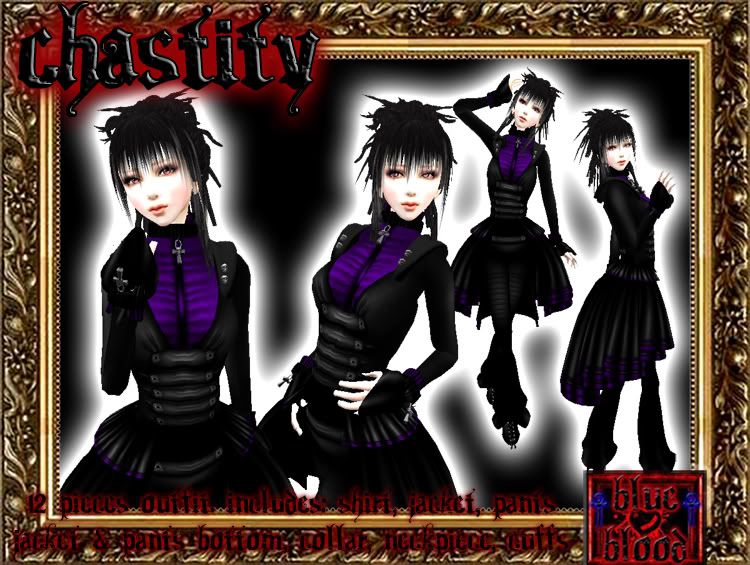 Chastity in Purple!
Very nice.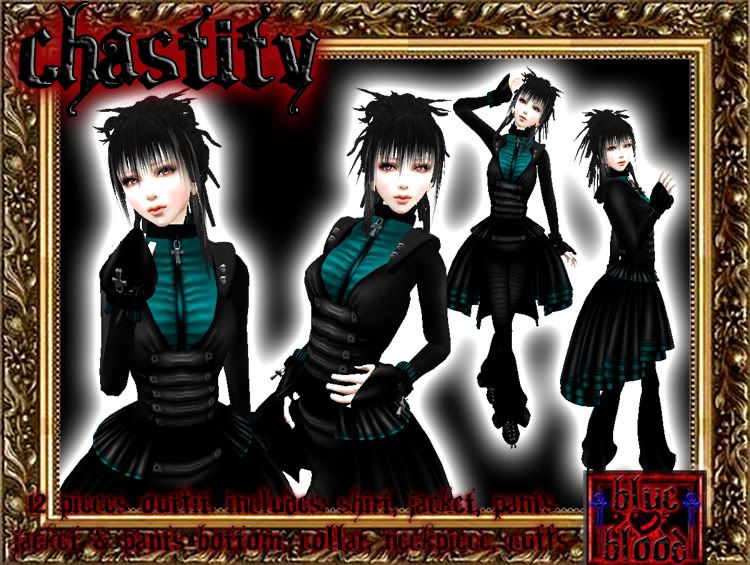 Chastity in Teal!
So pretty.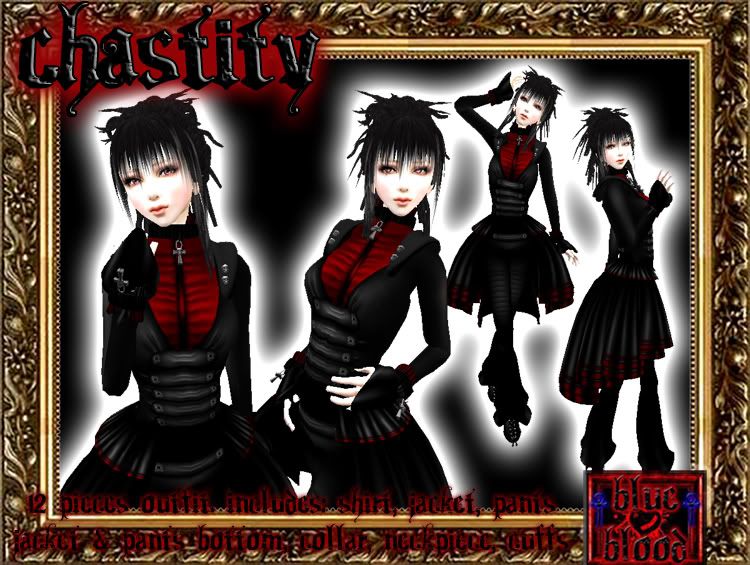 Chastity in Red!
Hot...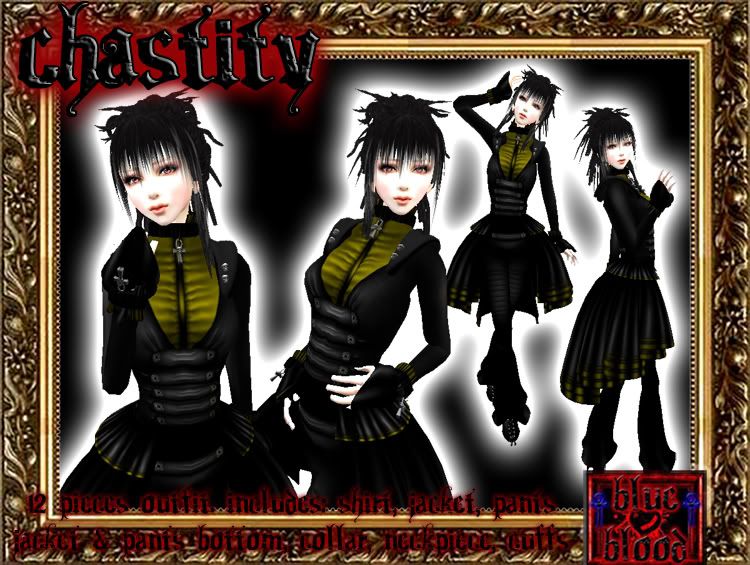 Chastity in Ocre!
Yummy...
Get them here at the
+++Blue Blood+++ Mainstore.
Credits: Hair -
Gauze
Skin-
Sweets Party
Poses-
AnaLu