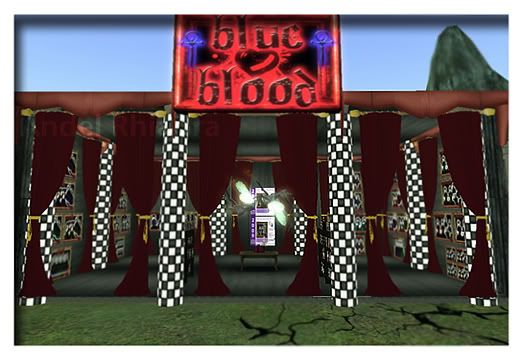 RFL Fantasy Faire +++Blue Blood+++ booth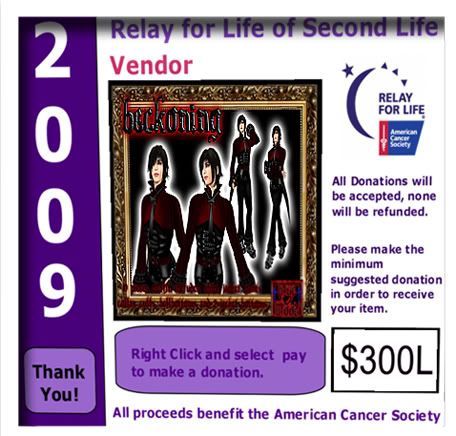 RFL Item for Men
Well today is the day people, the
RFL Fantasy Faire started today
! Be sure to get down there and visit all the wonderful vendors and shell out some lindens for those RFL only items! I know I am after I finish this post. So, that brings me to what I have for you guys today, first up I've got the two RFL items from
+++Blue Blood+++
that you can get at the
+++Blue Blood+++ booth
at the faire, all proceeds from the two outfits will go directly to Relay For Life for cancer research.
There is an item for men and an item for women, they're both stunning, as usual and have detailed prims and hand drawn textures. Also don't forget to grab the
+++ Blue Blood+++ freebie dress
, made just for the faire, on the table as you walk in and be sure to thank Ghani for it, she's such a generous cutie pie.
There is a picture of the dress in the previous blog post.
By the way, I'm still waiting on information about the RFL auction for the special edition of Chastity,
pictured in the previous blog post
, so when I get some info I'll post it. In the mean time get your butts down to the
RFL Fantasy Faire
and spend some lindens! It's for a good cause!
Up next is the new release, a dress called
Unravel
! These dresses are absolutely adorable, they are 300L each and if you're a group member you get a 50% off discount when you buy the fatpack! That's 600L for all four of them! If you do want the fatpack and you're a group member be sure to look int he
group member section of the store
to get it.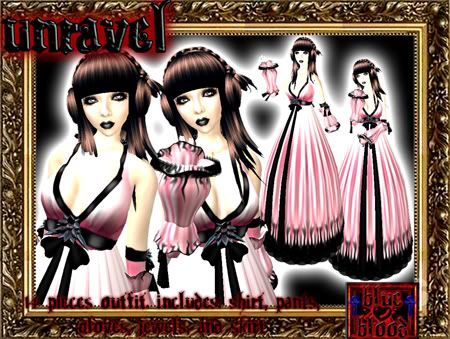 Unravel in Pink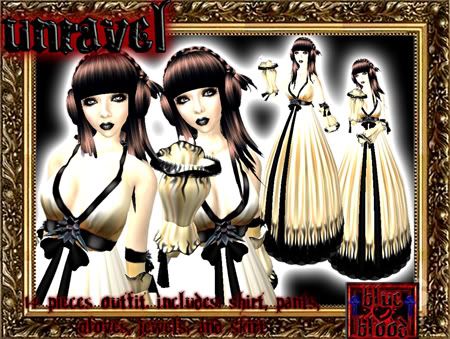 Unravel in Cream