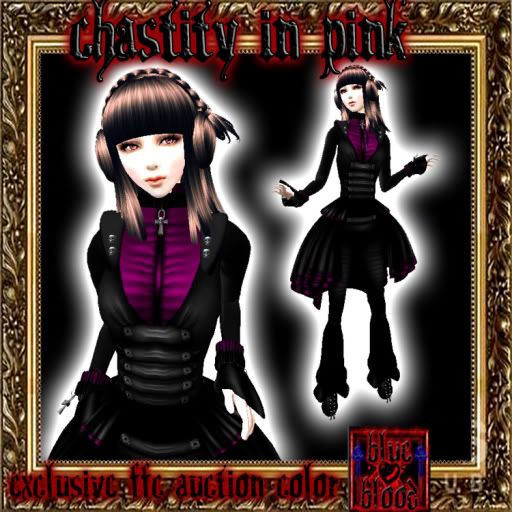 Ok time for another update! Today, I have two previews for two lovely outfits that you will be able to get from the RFL Fantasy Fair that starts June 15th! The first one is a special pink coloured version of Ghani's
Chastity outfit
that is going to be auctioned off at the upcoming RFL Fantasy Fair at the
+++Blue Blood+++
booth. All the proceeds from the auction will go to help support the RFL foundation. There will only be two copies of the outfit on the SL grid, one that is kept by Ghani and one that she gives to the lucky winner! So if you want the latest Chastity suit in Pink then get those lindens saved up and bid!
The next Item I have for you guys is a beautiful dress that will be given as a freebie at the
+++Blue Blood+++
RFL Fantasy Fair booth! If you can't afford to bid on the Chastity suit you can still pick up this wonderful dress. The dress comes with two chest bow options, one pink and the other green. This freebie dress will not be sold in the store,so go down to the fair on the 15th and get it!
NOTE: I will post the RFL slurl and the auction time when that information comes to me so keep watching the blog! -Andel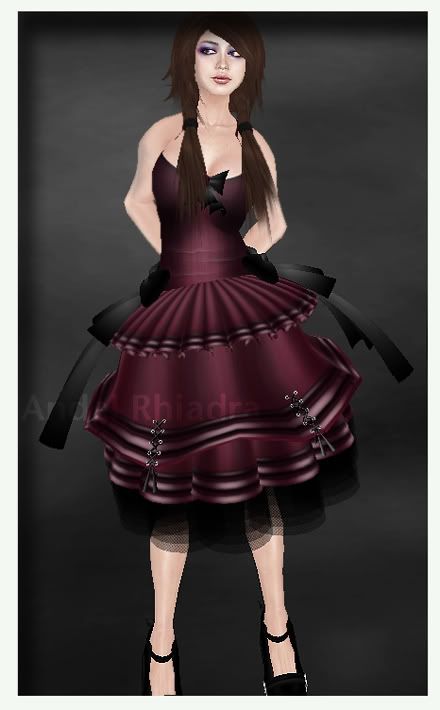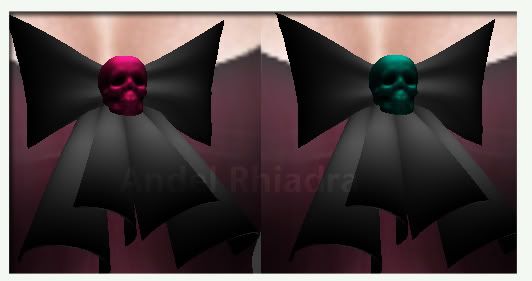 Credits:
On Ghani:
Hair:
*DP* Yum Yum
Skin:
Sweets Party
Shoes:
+++Blue Blood+++
Outfit:
+++Blue Blood+++
RFL Auction Item.
On me:
Hair:
:::::Magika:::::
Skin:
Curio
Eyes:
*The Stringer Mausoleum*
can be found in her upcoming hunt.
Shoes:
+++Blue Blood+++
Old freebie. Other colours still avalible in
group area
at the main store.
Pose:
:::Ks2cool:::
Dress:
+++Blue Blood+++
RFL Fantasy Fair freebie.
--Please ignore my crappy pic resolution!--